This article is more than 1 year old
First MWC, then GDC, now Nvidia's GPU conference is online-only as coronavirus spreads in Silicon Valley
Google's TensorFlow Dev Summit may be next, too
Nvidia's GPU Technology Conference, due to take place on March 22 to 26 in Silicon Valley's San Jose McEnery Convention Center, has been cancelled following the novel coronavirus outbreak in Northern California.
The chip giant's loyalists will not get to see CEO Jensen Huang in the flesh, wearing his signature black leather jacket, pacing on stage in front of a screen filled with specifications and 3D rendering examples. The estimated 10,000 people who were expected to attend the conference will have to watch his long keynote speech in a web browser wherever they are.
"As the coronavirus situation is not improving, we're turning GTC San Jose into a digital conference rather than a live event," Nvidia announced on Monday. "Jensen will still give a keynote. We will still share our announcements. And we'll work to ensure our speakers can share their talks. But we'll do this all online."
The decision comes after Santa Clara County, a Valley heartland that includes Palo Alto, Mountain View, Cupertino, Sunnyvale, and San Jose – reported nine cases of the novel coronavirus disease that causes COVID-19.
One of the patients is an older woman who did not venture abroad, nor have any known contact with any overseas travelers or anyone infected by the bio-nasty, suggesting the illness is now spreading person-to-person in the wild.
"This new case indicates that there is evidence of community transmission but the extent is still not clear," said Sara Cody, Health Officer for Santa Clara County and Director of the County of Santa Clara Public Health Department. "I understand this may be concerning to hear, but this is what we have been preparing for. Now we need to start taking additional actions to slow down the spread of the disease."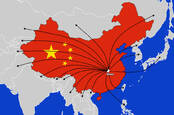 F8 accompli: Facebook, Epic Games, Microsoft, Unity abandon conference plans over coronavirus fears
READ MORE
Four people have been hospitalized, and another four are in quarantine at their homes so far. One person has "fully recovered" from the virus. More than 3,000 people have died, and 45,000 have recovered, from 90,000 known COVID-19 cases, worldwide, according to official stats. There have been 42 cases confirmed in California, including 26 in the San Francisco Bay Area.
There were hundreds of talks and workshops on gaming, supercomputers, and AI scheduled over the four days of GTC. It's unclear which of these will be broadcast. Nvidia said it would refund those people who had purchased a conference pass. Google has made its Cloud Next event digital only.
GTC joins the growing list of tech conferences that have been axed over the novel coronavirus. Last week, the Games Developer Conference (GDC) announced it had scrapped its event hosted in San Francisco. Facebook also cancelled F8, its annual developer get-together in May in San Jose. The Adobe Summit is also off.
Facebook has banned staffers from bringing relatives and others onto its campus, Salesforce and Twitter have ordered staff to not fly within the US for work, and Microsoft has called off its MVP Summit in Seattle, due to be held this month. The Open Compute Project's Global Summit has also been canned. The list goes on.
We've also heard that Google's TensorFlow Dev Summit, a two-day affair for machine learning developers, that was planned next week for March 11 and 12, in Sunnyvale, has also been axed and will now only be livestreamed event. The Register has asked Google for comment. ®