This article is more than 1 year old
Coronavirus conference cancellations continue: Google and Microsoft axe WSL and Cloud Next
Adobe Summit too. They'll all go online now. Dress code: PJs and a blankie
Updated Google and Microsoft have both axed major conferences due to take place this month - the latest casualties of the novel coronavirus amid a clampdown across the tech industry on attending all such events.
Microsoft axed its WSL Conference, which was set to take place next week in Washington, earlier today.
"We will be converting our existing live streaming setup into a fully remote, interactive experience," the organisers said in a statement posted on Twitter. They added that they would consider holding another in-person event once the virus situation became clearer.
Meanwhile, Google's Cloud Next conference, which was set to take place in San Francisco's Moscone Center April 6-8, where Google usually makes its big enterprise and cloud announcements - has also been shunted online.
Last year, the company took the wrapping off Anthos, its hybrid cloud platform built on Kubernetes.
The gathering is the search 'n' ad giant's largest by attendees, with more than 30,000 people expected to visit – most spending upwards of $1,000 a ticket – though there are bulk discounts and some are given special access. Microsoft's WSL, of course, was always free to attend.
In place of the physical conference, Google's marketing department has made the conference a free-to-view virtual event that will be streamed online. The event, dubbed Google Cloud Next '20: Digital Connect, will include streamed keynotes, "breakout sessions", interactive learning, and digital "ask an expert" sessions with Google teams.
"Innovation is in Google's DNA and we are leveraging this strength to bring you an immersive and inspiring event this year without the risk of travel," the company said in a blogpost on the Google Cloud website. It added that attendees would be refunded for their tickets and accommodation booked through the conference website.
WSL, meanwhile, is the second such event that Microsoft has cancelled in as many days. Yesterday, the company also cancelled its MVP Summit, a networking conference in Seattle that brings together more than 2,000 of the company's so-called most valuable people with regional directors. The event will also take place as a virtual conference. One MVP told The Reg that centrally booked accommodation had been cancelled, but flights and hotels booked separately would have to be sorted by the individuals.
"It's a sad situation, but it's outside Microsoft's control," the person said.
Some ticket holders who could not get a refund for the cost of their travel said they still intended to visit Washington. Microsoft representatives took to Twitter to urge people against doing so. "People should NOT be planning to visit campus," tweeted Dona Sarkar, a Microsoft staff member. "Likely we will be locking down visitation & tons of people are going to be [working from home]."
Also people should NOT be planning to visit campus. Likely we will be locking down visitations & tons of people are going to be WFH

— Dona Sarkar (@donasarkar) March 3, 2020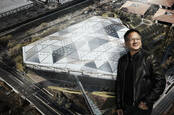 First MWC, then GDC, now Nvidia's GPU conference is online-only as coronavirus spreads in Silicon Valley
READ MORE
Hewlett Packard Enterprise today said it has made the decision to "cancel or postpone most HPE hosted, co-hosted or sponsored events through April 2020 worldwide, except for local events in areas deemed safe to host".
The Discover More gathering in London is still going ahead next month and Discover in Las Vegas is scheduled to run as usual in June. HPE said it will funnel more resources into "digital marketing and in other ways."
Google, Microsoft and HPE join a growing list of tech companies that have cancelled annual events as a result of the outbreak of COVID-19, which as of today has killed 3,118 people worldwide.
Yesterday, Nvidia cancelled its GPU Technology Conference, which was due to take place on March 22 in Silicon Valley's San Jose McEnery Convention Centre after nine cases of the coronavirus were reported in northern California. The conference, which was expected to have 10,000 visitors, will be online only.
Adobe made its Adobe Summit, which was due to take place on March 29 in Las Vegas, online only too. "Over the past few weeks, we have been closely monitoring and evaluating the situation around COVID-19 to ensure we are taking the necessary measures to protect the health and wellbeing of Adobe Summit attendees," the company said in a statement. "As a result, we have made the difficult but important decision to make Adobe Summit 2020 an online event this year and to cancel the live event in Las Vegas."
With roughly one month to go, IFA also cancelled its annual Global Press Conference (GPC) event today over coronavirus fears. IFA itself is only due to take place in summer and has not, as yet, been cancelled.
The show attracts nearly 250,000 attendees, and around 2,000 exhibitors showing off their wares in a 20,000 square metre exhibition centre.
The Global Press Conference – which was supposed to take place in Cyprus before its cancellation – serves as an overture to that, with journos meeting vendors. This year's edition had a guest list of over 300 journalists, and touted speakers from the likes of TCL, Haier and Sennheiser.
The IFA Global Press Conference webpage currently shows the following statement: "In light of current circumstances IFA Berlin has decided to cancel this year's Global Press Conference."
Last week, the Games Developer Conference scrapped its live event hosted in San Francisco. Facebook also axed F8, its annual developer summit to be held in May in San Jose. The social media giant recently banned staffers from bringing relatives and others onto its campus and will be conducing job interviews via video conferencing. Salesforce and Twitter have ordered staff to not fly within the US for work. The Geneva International Motor Show has also been cancelled as the domino effect of Mobile World Congress, which was axed earlier this month, continues.
But not everyone has been scared off. RSA's annual conference took place last week, despite the withdrawal of IBM, AT&T and Verizon. Organisers said only about 1.2 per cent of its 40,000 to 45,000 attendees – roughly 500 to 550 people – cancelled their registrations.
Others are holding off until the situation becomes clearer. Black Hat Asia 2020, originally scheduled to begin at the end of March in Singapore, was postponed earlier this month over health concerns, but may be held this autumn. HP has also held off its partner event, Re:invent 2020, which was due to be held in late March in Anaheim, California.
The cancellations raise questions over other major conferences due to take place later this year. Google's I/O conference, which is slated to run from May 12 to 14 in Mountain View, California, and Microsoft's Build conference, scheduled for May 19 in Seattle, are where the two companies usually announce their big consumer products for the year. ®
Updated to add
Google I/O is off, too.