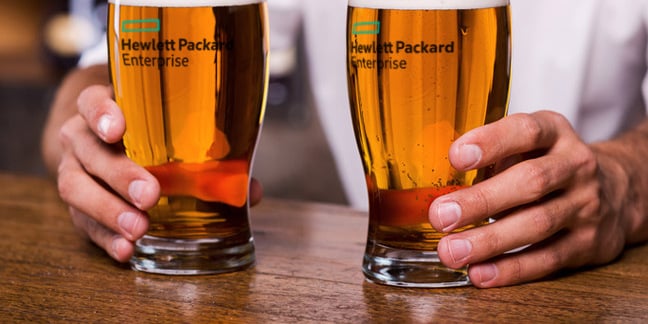 HPE endured a rough few months thanks to a hardware crunch and manufacturing headaches caused in part by the outbreak of the novel coronavirus, it said Tuesday.
For the first quarter of fiscal 2020, ending January 31:
Revenues of $6.9bn were down eight per cent from this time last year's $7.5bn, and short of the $7.24bn predicted by analysts.
Net income at $333m was nearly double the year-ago's $177m. This was, however, mostly because in that quarter HPE took a $478m tax hit, compared to this year's $45m. So if you ignore the tax stuff, the non-GAAP net income was $575m, down three per cent, or roughly flat. In other words, profitability was about the same as last year with the tax situation removed.
Non-GAAP earnings per share of $0.44 matched analyst estimates, and were up two cents from last year's quarter.
Compute was the big loser, with revenues of $3bn representing a 15 per cent plunge, year on year. In addition to Intel processor shortages, coronavirus-related factory slowdowns, and HPE's own component supply bottlenecks as it has consolidated its North American plants, the IT titan says businesses wary of an economic downturn are also holding off on placing orders.
Storage sales of $1.3bn were down seven per cent, with beancounters citing a tough field of competitors that kept prices down.
Supercomputer and mission-critical system revenues, including the newly-integrated Cray operation, managed to report six per cent year-over-year growth with $823m in revenues.
Intelligent Edge sales hit $720m, a four per cent boost from the year-ago quarter.
Financial Services revenue was $859m, down six per cent. Advisory and Professional Services revenue was $243, flat.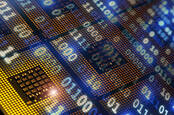 Intel server chip shortages continue to bite: HPE warns of Xeon processor supply drought for the whole of 2020
READ MORE
"Faced with continued macro uncertainty, I am confident we are managing our business with discipline and focus, taking the right actions, and advancing our pivot to deliver unique edge-to-cloud experiences as a service," CEO Antonio Neri said of the dwindling revenues.
"We believe the combination will drive long-term profitable growth and strong returns on investment."
In the short term, however, HPE noted it will likely continue to face a tough road ahead. Among those, the prospect that the COVID-19-causing coronavirus will hit its manufacturing and other operations, including the cancellation of all planned events through April.
"Coronavirus has affected the tail end of the quarter and injected a new degree of uncertainty," admitted CFO Tarek Robbiati.
Investors were less than impressed by the returns: HPE shares were $11.85 apiece, down nearly six per cent in after-hours trading. ®
Sponsored: Webcast: Discover and secure all of your attack surface