This article is more than 1 year old
MPs to grill Post Office and Fujitsu execs on Horizon IT scandal after workers jailed over accounting errors
Flawed platform was used to throw fraud charges about
MPs are set to drag Post Office and Fujitsu executives before UK Parliament as part of a probe into the Horizon IT system scandal.
This morning Parliament's Business, Energy and Industrial Strategy Committee announced that it will haul former and current CEOs of the Post Office in to be grilled by MPs over their roles in Horizon IT.
That scandal saw sub-postmasters blamed for accounting errors caused by inherent defects in the Post Office's Horizon IT platform, supplied and maintained by Fujitsu. Some were even charged with crimes, convicted and jailed after evidence from Horizon was handed to the Crown Prosecution Service by obstinate Post Office managers.
Rachel Reeves, the Labour MP who chairs the committee, said in a statement: "We will hear from sub-postmasters about the impact of Horizon on their lives and take the opportunity to hold executives from Post Office Ltd and Fujitsu to account for their handling of the problems around the Horizon IT and accounting system."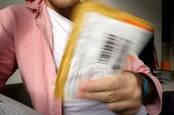 Post Office coughs £57.75m to settle wonky Horizon IT system case
READ MORE
Prime minister Boris Johnson previously committed to holding an inquiry into the Post Office's treatment of its sub-postmasters, with allegations floating around that some even committed suicide as a result of their treatment at the hands of their managers.
The High Court heard last year that the Post Office and Fujitsu knew full well Horizon was flawed but pressed on anyway with its deployment and the procuring of criminal charges against sub-postmasters running branch offices. Eventually the Post Office threw £57m at the sub-postmasters to make their legal claims go away, though the reputational harm will never vanish.
Of particular interest to Register readers will be Fujitsu's role in the scandal; it was the supplier of the flawed Horizon system. The Register will be reporting the main Parliamentary evidence session later this month, which is expected to include a Fujitsu exec.
So far there has been no suggestion that any individual from the Post Office or Fujitsu will face criminal charges for their part in the scandal. ®