This article is more than 1 year old
Morrisons puts non-essential tech changes on ice as panic-stricken shoppers strip stores
It's like Christmas all over again, source tells us
Exclusive Morrisons has slowed its conveyor belt of tech changes to avoid any IT crashes as British shoppers continue a coronavirus-inspired panic-buying spree.
Amid the worldwide outbreak of the novel coronavirus, the UK supermarket giant yesterday froze non-essential tech changes, ranging from feature deployments to platform upgrades, unless they have director-level approval, according to an internal memo seen by The Register.
"We have invoked a full technology change freeze starting today, due to the business impact of the coronavirus news (increased volume of sales)," the message from management stated.
One person familiar with the matter claimed the "throughput of goods is in excess of the usual Christmas peak". Pallet deliveries have doubled in some cases, they added.
Just let that sink in, and park the IT aspect for a moment: folks fear the pneumonia-like effects of the novel coronavirus enough to fill their trolleys higher than one of the busiest shopping periods of the year. Hand gel sales have shot up across the nation, with Boots and LloydsPharmacy said this week to be restricting supplies to two per person.
Since the bio-nasty emerged from a Chinese so-called wet market, it has claimed the lives of nearly 4,000 people and infected 100,000, according to official stats. The storm whipped up by the media has done nothing to soothe the nerves of the public.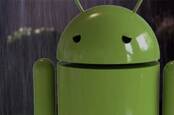 Android users, if you could pause your COVID-19 panic buying for one minute to install these critical security fixes, that would be great
READ MORE
On the IT front, Morrisons' decision is not entirely unexpected: all goods retailers freeze IT changes before Black Friday and similar spikes in sales to ensure the bottom line isn't hit by system downtime.
Crucially, though, Patch Tuesday rolls around next week, and so resident techies will have to ensure that operations continue as normal with essential software updated.
The memo from the technology change team asked techies to "please obtain technology director and business director approval for all changes".
A planned platform upgrade – an asset replacement – at one of the supermarket's depots this week was shelved due to the change management policy, according to one person familiar with the matter.
We asked Morrisons for comment on the wider implications. A spokesperson asked us to name our sources and when we refused told us that in return they were unlikely to comment. The PR then asked us to wait for an official response and issued a no comment.
Morrisons, founded in 1899, has stores in roughly 500 locations, and employed about 110,000 people serving 11 million customers in its fiscal year 2019. ®