This article is more than 1 year old
NSO Group fires back at Facebook: You lied to the court, claims spyware slinger, and we've got the proof
Israeli biz says Social Network didn't properly serve legal docs
Facebook has been accused of lying to a US court in its ongoing legal battle against government malware maker NSO Group.
A series of filings from NSO lawyers lay out the Israeli security company's reasoning for its no-show in court on 2 March, including the accusation that Facebook never properly served its lawyers with legal papers, despite telling the court that it had.
The accusations were made in court documents [PDF] in which NSO has asked the court to vacate the earlier default judgement entered at the start of last week after the security shop's lawyers failed to turn up at the California US District Court. NSO's legal team now say the Israeli government had told Zuck & Co's lawyers that they had made a mistake with the necessary documents.
"Friday's filing was necessary because Facebook lied to the court in its February 27 application for default, saying that service was complete under the treaty governing international service of judicial documents known as the Hague Convention," NSO said of its request.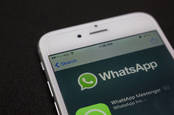 WhatsApp slaps app hacker chaps on the rack for booby-trapped chat: NSO Group accused of illegal hacking by Facebook
READ MORE
"In fact, Facebook and its lawyers had been told two days earlier (February 25) by the Government of Israel that service under the Hague Convention was not complete — a fact Facebook concealed from the court. Facebook's underhanded tactics deceived the court into entering an improper default, and created a false narrative in the news media that unfairly described NSO Group as unresponsive to the case."
In addition to throwing out the default judgement, NSO is asking the court to give it additional time (another 120 days) to respond to the suit.
Facebook did not respond to a request for comment on the accusations.
The Social Network is suing NSO Group over accusations the security company had helped governments hack a number of accounts and devices on Facebook's WhatsApp messaging platform.
Facebook has alleged that NSO aided its government customers in hacking some 1,400 accounts including those of journalists and activists. Facebook claims NSO developed and equipped the customers with exploits for a remote code execution flaw in WhatsApp that was then used to put surveillance software on the targets' mobile devices. ®