Docker disguises itself as a development pipeline service as it stalks the IT world for its elusive target – profit
Look upon my works, ye mighty, and subscribe!
On Tuesday, Docker will reveal how it hopes to make some serious money, which has been something of a mystery ever since the VC-fueled biz took shape in 2010 under the name dotCloud.
In recent years, after popularizing but not proportionally profiting from software containers, Docker sold itself as an enterprise business. Then last November, it sold its enterprise business to Mirantis, leaving its corporate husk somewhat lacking in revenue options.
Docker's revitalization plan involves focusing on developers in the hope of getting paid. CEO Scott Johnston tipped his hand as his company was handing off its enterprise operation. Docker, he said last year, will focus on developers and reducing the complexity of applications, developer tools, and open source.
There's ample complexity in the devops ecosystem. Kubernetes, the open source container orchestration software initially developed by Google, is known for being baffling. But recognizing the problem doesn't mean it's easily fixed. Docker sounded the simplification drum last year when it was selling enterprise software and its message didn't win it much business.
Maybe the developer market will be more receptive.
In a blog post provided in advance to The Register, Docker VP of products Justin Graham explains that the container biz intends to add features to its Docker Desktop application, to partner with other service providers. It also intends to turn its container image registry Docker Hub into a service capable of moving code from source and image repository, through the build process and testing, to public cloud deployment.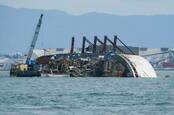 Update Docker: Fun bug involving file paths and shared libraries turns out to be a security hole
READ MORE
"We will deliver all of this through a monthly SaaS subscription model," said Graham.
It's not an entirely new idea: Docker currently offers Docker Hub subscriptions for those who want private image repos and parallel autobuilds. But container biz clearly believes it can sweeten the appeal of subscribing. It did not provide pricing specifics, but it plans to publish a roadmap on Tuesday that may reveal more details.
"Docker's strategy is aimed at an area of the market where usability is still at a premium," said Stephen O'Grady, co-founder of IT consultancy Redmonk, in an email to The Register. "While the cloud delivers a neatly packaged experience of managed services, getting there from the initial development tooling is still much less integrated than is optimal."
O'Grady said the opportunity is there, but Docker still has to execute on its business plan.
In a phone interview and via email, Larry Carvalho, research director for IDC's platform-as-a-service group, told The Register that his firm's clients – the sort of companies Docker would love to count as subscribers – are looking at ways they can accelerate the process of deploying source code.
Businesses want to take computer science grads and make them productive, he said, and for that you need a good deployment pipeline.
"With the shortage of developers, improving developer productivity is important and the Docker solution does promise to improve that with an open source framework," said Carvalho.
"Building a pipeline in-house is challenging and the Docker solution can assist enterprises move to the path of automating application lifecycle management. The ecosystem partners they have can add value to the solution but the challenge is to grow adoption with paid subscriptions. Docker is a familiar brand, and with good funding they can invest in execution."
With brand recognition, investment, and effective marketing, Docker has a chance, according to Carvalho. "If they package it right," he said, "they might generate enough adoption. It's still always a challenge when you're dealing with open source. Red Hat may be able to build something just as good." ®