This article is more than 1 year old
Four months, $1bn... and ICANN still hasn't decided whether to approve .org sale with just 11 days left to go
Internet community expresses frustration during virtual conference
In 11 days, DNS overseer ICANN is supposed to rule on the $1.13bn purchase of a critical piece of the internet – the .org registry with its 10 million domain names. But ICANN has yet to even decide what criteria it will use decide whether to green-light the takeover.
Despite two previous postponements, four months' notice, dozens of letters, and a protest outside its headquarters, on Monday this week ICANN refused to say whether it will consider the broader public interest in its decision, or apply the same criteria it used last time the registry changed ownership.
It even refused to say whether it considered the use of so-called "public interest commitments" (PICs) – a format that ICANN had itself devised – would be legally sufficient to address concerns from the non-profit community that the sale of the registry from non-profit Internet Society to an unknown private-equity firm would undermine decades of investment in their .org addresses.
ICANN and its community were supposed to be meeting in person this week in Cancun, Mexico, but the Covid-19 coronavirus forced it to hold the conference virtually. The result was an hour-long Zoom call of frustration as representative after representative raised concerns about the deal and were met with a variation on "thank you for your input, next!"
At one point, after ICANN refused to answer a question about whether any commitments on the future of .org could be subsequently changed without input from .org owners, the virtual chatroom was flooded with people demanding a response from the organization supposedly in charge. They didn't get one.
"We are noting all of the questions and where we are able to answer those questions, we will respond, although not in this forum," explained ICANN board member Becky Burr who, as a staffer at the US Department of Commerce, actually wrote most of ICANN's founding documents. Burr didn't say which questions would be answered and which wouldn't. Or when they would be answered. Or how. Or where.
Really appreciate your input
ICANN told attendees at the start of the meeting it had decided the confab was going to be "a session designed to gather your input, to listen to your input, so we can take that into account when making our decision." Everyone else, however, had expected the meeting to largely comprise ICANN representatives providing clear answers to precise questions that have been asked repeatedly for several weeks.
It's no coincidence that the primary criticism leveled at ICANN since its inception in 1998 is that it is – and remains – largely unaccountable. It makes decisions of global import and holds itself up as a model of modern "multistakeholder" decision-making, where everyone impacted has a say, but in reality the organization never reveals internal deliberations and it goes to great lengths to shield its decisions from scrutiny.
Even though its sole independent appeal process – a panel of retired judges called the Independent Review Panel (IRP) – has repeatedly found that the organization's opaque and flawed board-level decision-making process breaks its own bylaws, ICANN persists in maintaining the system.
The proposed .org sale is different to most DNS decisions that ICANN makes, however: it has taken on a much larger dimension because millions of non-profit organizations use .org addresses for their websites, and are distinctly unhappy about the registry being bought by a private-equity firm that only came into existence a few months before it put in a billion-dollar bid for the top-level domain.
There has been mainstream press coverage, letters from US senators, organized protests, and an investigation by California's Attorney General – and still, months later, ICANN has yet to explain how it will approach the issue.
Shell companies
There is also the fact the proposed purchaser Ethos Capital has close ties to former ICANN executives, including its former CEO and its former head of compliance. And it turns out Ethos isn't even the final purchaser. It is, in fact, owned by a confusing nest of three different Delaware shell companies - Purpose Domains Direct LLC, Purpose Domains Holdings LLC, and Purpose Domains Investments LLC.
That is the sort of corporate structure that private-equity firms use to extract money from companies they acquire while leaving the original company saddled with debt.
The Internet Society is so enamored with this financial sleight of hand that its chair even argued in a letter to ICANN's chair that it wasn't actually selling the registry at all: it was simply getting a billion dollars for handing over its rights to run it.
"As a technical matter, the Internet Society is not 'selling' PIR," the letter [PDF] from Gonzalo Camarillo stated, referring the Public Interest Registry (PIR), which operates .org and is wholly owned by the Internet Society. "The Internet Society, acting as the sole member of PIR has approved PIR converting from a nonprofit corporation to a limited liability company (LLC), with the LLC interest held by Connected Giving Foundation (CGF), a new nonprofit organization of which the Internet Society is the sole member... CGF will then sell its LLC interest in the converted PIR to Ethos."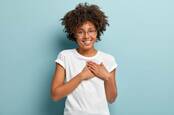 Would-be .org gobbler Ethos Capital promises to keep prices down in last-ditch effort to keep $1.1bn deal alive
READ MORE
Nobody in the internet policy world – including ICANN – has any understanding of this kind of corporate takeover, but fortunately someone who did popped up during the session on Monday: Patrick Woodall of Americans for Financial Reform. He'd been approached by the Electronic Frontier Foundation (EFF) over growing concerns about what Ethos Capital's corporate shell game really meant.
Woodall made his opinion plain: the deal is structured to leave the current operator Public Interest Registry with a debt pile. Even assuming a 10 per cent annual price rise, Woodall explained that "PIR will still only generate $380m in revenue over the terms of the loan but will owe over $480m."
He also pointed to a financial maneuver, common in private equity, where the backers walk away with a massive profit for putting up the money by transferring it in the form of debt onto the company.
"Many private equity firms make dividend recapture payments after the transaction is completed," he noted, "forcing the target firm to borrow additional money to repay the private equity firm for its equity take in the purchase. This additional debt often makes the financial viability of the target firm even more precarious."
ICANN's response to someone explaining the possible corporate raiding of one of the internet's largest assets? "Thank you very much for that comment. We are not going to comment on the specifics of this transaction but we note and appreciate your comment."
Legitimacy
Even setting aside the suspicious corporate structure, the lack of transparency over the deal, the fact that Ethos' proposal for an oversight committee has no actual power, the potential for huge price rises (ICANN said it would lift price caps one day before Ethos Capital was formed), the legally dubious nature of the proposed "public interest commitments" and that the online home of worldwide non-profits will be sold to a fervently for-profit private equity firm, there was, for those tuning in to ICANN's virtual conference this morning, an extraordinary lack of candor over how the organization will actually decide whether to approve the deal.
The CEO of the American regional internet registry (RIR) ARIN, John Curran, perhaps summed it up best. Explaining that the RIRs "do not normally engage in policy matters related to the DNS," he noted that the internet infrastructure industry "considers ICANN's handling of the proposal to be an important internet governance decision, with bearing on the community's trust in ICANN and the legitimacy of ICANN's model." In other words: get this wrong, and there is no reason for ICANN to exist.
Curran went on: "I'd like to observe that many on this call are not asking about the details or merits of the transaction, but, rather, are seeking ICANN to concretely identify the criteria that it will apply in approving the assignment request and the process by which it will evaluate those criteria. This is not in any of the communications from ICANN, and it is not a question for .org, or PIR, or the Ethos team."
ICANN's vice-chair Leon Sanchez responded: "Thank you very much for your comment, John. Next, I have Milton Mueller." ®