This article is more than 1 year old
Post Office burned £100m in UK taxpayer cash on Horizon IT scandal legal fees, MPs told
Sub-postmasters testified about impact of scandal on their lives
The "disgusting" Post Office acted as "judge, jury and executioner" before blowing more than £100m of taxpayers' money on legal bills, former sub-postmasters told Parliament today.
Alan Bates, who led 550 sub-postmasters' legal claim against the Post Office over its grossly inaccurate Horizon platform, told the House of Commons' Business Select Committee this morning that the retailer acted in a "high-handed" way towards its people throughout the scandal.
Fellow sub-postmasters who testified alongside Bates called for a "judge-led public inquiry" into the Post Office's behaviour, which ended in December with a £57.75m settlement. Yet most of that sum will not be paid to the sub-postmasters as compensation, according to Bates.
Explaining that the government charged VAT at 20 per cent on legal fees, and that the after-the-event insurance the 550 posties bought was on terms that meant they had to repay three times what they originally borrowed from a commercial litigation funding company, Bates said "somewhere around £11.5m" would be left to compensate people whose lives were destroyed by Post Office managers.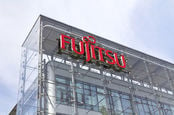 MPs to grill Post Office and Fujitsu execs on Horizon IT scandal after workers jailed over accounting errors
READ MORE
The sum would not be split evenly, Bates added, saying: "Essentially, there's a formula in there… calculated across all 550 to be fair to what happened to them in their particular instance."
The former sub-postmaster, who spearheaded the legal campaign to bring the Post Office to justice, told MPs that between £100m and £120m of public money had been wasted on legal fees by the unrepentant public company. During one of the High Court hearings, astonishingly arrogant Post Office managers tried to get the judge kicked off the case after it became clear he wasn't impressed by their legal arguments.
'You will go to jail if you do not plead guilty'
Three sub-postmasters testified to Parliament's Business, Energy and Industrial Strategy Committee today, telling MPs about the impact of the scandal on their lives.
One, Wendy Buffrey, said: "Week after week I was in my office until 10 o'clock every night, going through paperwork and trying to find why these stamps [excess stock records generated falsely by Horizon] had appeared."
Buffrey eventually pleaded guilty to false accounting ("which I did because I was terrified") on legal advice after "my barrister said to me 'You will go to jail if you do not plead guilty'."
She was sentenced to 150 hours of community service and to add insult to injury, she said she had to sell her home and business "for £100,000 less than it was worth" to pay compensation to the Post Office for her "crimes".
Fellow sub-postmaster Tracy Felstead was also jailed because she had signed her branch office's Horizon accounts as accurate – something that had to be done in order to unlock Horizon for the following day's trading, regardless of whether or not there was a problem. She asked the committee: "The people that paid the money, where has that gone? Where has my £11.5k gone? I never took that money."
Buffrey added: "I paid £30,000. That's gone into their profits. It was never a real figure."
During the 2000s the Post Office bought a new IT platform from Fujitsu called Horizon. Among many other things, Horizon had an accounting function. Every day it would tally up stock and takings in each Post Office branch based on sales and new stock being brought in.
Horizon itself, however, was inherently flawed and would record shortfalls in takings that were thousands of pounds out from reality – and rather than investigate, the Post Office's managers decided to blame the sub-postmasters in charge of its branches, accusing them of fraud. Some were convicted of crimes and sent to prison.
Although the Criminal Cases Review Commission will eventually look at prosecuted sub-postmasters' cases, with a view to having their convictions cleared, there is no suggestion at present that any Post Office manager will be prosecuted for their part in the Horizon scandal. ®