This article is more than 1 year old
California tech industry gets its first big coronavirus hit: RSA Conference attendee infected, in serious condition
NASA also struck, more conferences cancelled, WISPA is moving ahead
Updated The deadly novel coronavirus has reached California's tech sector with the news that an engineer who attended the RSA Conference in San Francisco last month has now tested positive for COVID-19 – and is in a serious condition.
The 45-year-old employee of Exabeam attended the annual security meet-up between February 24 and 28, and began experiencing symptoms when he returned home to Connecticut, according to news reports.
The condition got worse this past week, and he was put into a medically induced coma. He is still under, and on a ventilator. He has an underlying heart condition, his wife said.
On Tuesday, NASA announced one of its employees at the Ames Research Center in Silicon Valley had also tested positive. "We believe the exposure at the center has been limited, but out of an abundance of caution Ames Research Center is temporarily on mandatory telework status with restricted access to the center until further notice," the American space agency said.
The news has been greeted with a mixture of shock and inevitable resignation. Tech companies were among the first in the US to tell staff to work from home once it became clear the virus was stateside. Big names including Twitter, Facebook and Google have also cancelled large annual conferences in response.
The RSA Conference is significant with roughly 40,000 attendees. As we reported last month, attendance, we're told by organizers, dropped by roughly 500 people – just over one per cent – after six of the nine Chinese companies scheduled to attend cancelled in response to the virus outbreak. They were later joined by AT&T Cybersecurity, IBM, and Verizon. Reg reporters also briefly attended.
Calm before the storm?
So far, the San Francisco Bay Area has been relatively lightly hit – at least according to official infection figures. At the time of writing, there are 154 confirmed cases in California, with 94 of them in the Bay Area. There are more than 10,000 Californians in self-quarantine.
But given the area's strong ties to China and Asia, and the fact that there remains a severe shortage of testing kits, many are fearful that the virus has spread widely, and it is only a matter of time before the true picture is revealed.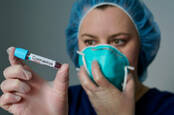 Amazon staffer based just a stone's throw away from Seattle HQ tests positive for novel coronavirus
READ MORE
Most recently, San Francisco has become the focus on coronavirus fears after a cruise ship, the Grand Princess, was kept out at sea for several days after 21 people on board tested positive. More than 2,000 people were stuck on the ship, which was finally allowed to dock in Oakland – on the other side of the bay to San Francisco on Monday, despite complaints from President Trump that letting it dock would increase the stats on infected individuals in the US.
Among other big conferences cancelled today are two run by the International Telecommunication Union (ITU) in Geneva, Switzerland. It has postponed the upcoming World Information Society (WSIS) Forum (originally planned for April; now moved to September) and the AI for Good Global Summit (originally May; now September).
We have been on the lookout for tech-related conferences that are still going ahead, and found one this morning: the Wireless Internet Service Providers Association (WISPA) will still run its annual convention in Dallas, Texas, next week, expecting more than 1,000 attendees and exhibitors.
As opposed to the Californian tech industry, which has decided to listen to the warnings of health professionals over the bluster of politicians, Washington DC-based WISPA has taken a very Trumpian approach to the virus, blaming media coverage over biology and saying in a statement: "The WISP industry is a strong and resilient one. We're dedicated and fearless. Attending WISPAMERICA sends a strong signal to others in the communications industry, policymakers and your communities that you will remain strong even in light of the day's loud and oftentimes distracting news coverage and circumstances. The novel coronavirus is not to be sniffed at, but its risks are manageable – WISPs will not let these events paralyze their service to customers and the community at large." ®
Updated to add
The RSA Conference organizers have confirmed a second event attendee has tested positive for COVID-19.
"Currently, there is not a known direct link or official governing body communicating back to RSA Conference that these individuals had symptoms at Conference or attended during the incubation period," the team said in a statement today.
In addition, one of the RSA Conference attendees has confirmed that he also attended the Bsides event, which is held preceding the larger conference. All attendees should now be getting flu-like symptoms checked, if they can find a test, that is.
In addition, WISPA has now cancelled its conference too. It appears "dedicated and fearless," got trumped by common sense.