Google to appeal against €7m fine from Swedish watchdog for failing to remove search results under GDPR
Right to be forgotten? We forgot...
Google is to appeal against a €7m fine from Sweden for failing to follow Europe's General Data Protection Regulation.
The Swedish Data Protection Authority fined Google SEK75m (€7m, £6.13m) for failures relating to the right to have search results removed, granted under GDPR. Under the European rules, individuals have the right to have search results removed from Google results if they are inaccurate, irrelevant or "considered superfluous."
A Google spokesman told The Register: "We disagree with this decision on principle and plan to appeal."
The row dates back to 2017, when the authority audited Google and found a number of search results that should be removed. It ordered the Chocolate Factory to remove them but a follow-up audit in 2018 found that Google had not complied.
The authority found Google had failed to properly remove two listings. In one case the regulator ruled that Google took too narrow an interpretation of what web addresses needed to be removed and in another it failed to take action without undue delay.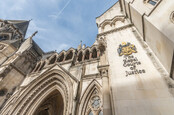 High Court dismisses nameless Google Right To Be Forgotten sueball man... yes, again
READ MORE
The regulator also criticised Google for informing website owners that a listing was due to be removed – allowing them to republish the pages at a different address. The watchdog said this effectively undermined the right to delist.
The regulator argued:
Google does not have a legal basis for informing site-owners when search result listings are removed and furthermore gives individuals misleading information by the statement in the request form. That is why the DPA orders Google to cease and desist from this practice.
The ad giant has three weeks to get its appeal in.
The inner workings of Google's deletion processes were revealed in a British trial two years ago. ®