This article is more than 1 year old
Resellers facing 'months' of delays for orders to be fulfilled. IT gathers dust on docks as coronavirus-stricken China goes back to work
SSDs, laptops, servers all hit in the struggle for stock
The virus that causes COVID-19 continues to hit technology supply chains as vendors struggle to produce and ship stock following a slowdown in China, where the illness was first detected.
Orders from UK customers for SSDs, Surface Go, cabling, HP and Lenovo laptops and HPE servers have all been affected while resellers struggle to disclose when orders will be fulfilled.
"I've got off the phone to one of our suppliers and our order has slipped another two months," said Ian Nethercot, supply chain director at Probrand, an IT marketplace and services company. "We were expecting those items within this month. We had a project to deploy and install on a customer's site, and all of the equipment has now slipped to mid to end of May, and even that is unconfirmed."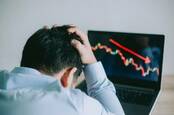 US data centre giant Vertiv winds back Q1 forecast as China factories remain shut for coronavirus outbreak
READ MORE
The tech industry has become concerned about the restricted supply of components coming out of Hubei province, where the city of Wuhan, ground zero for the outbreak of coronavirus disease 2019 (aka COVID-19), is located. "So many supply chains route back to China, or at some point, even if even the manufacturers assembled their product in other countries, they still rely on components coming from China," Nethercot said.
He said supply of SSDs from Western Digital, Kingston and Micron had been affected, as well as Lenovo and HP laptops, particularly because there was high demand for these brands.
There were few signs yet indicated when contracted supply might end. Although many factories in China began to return to work at the end of February, the knock-on effects are still being felt, Nethercot said.
"In the main export shipping hubs across China there this huge backlog of finished goods that are ready to go, but actually they're just stuck in the port, because they have limited capacity there too. There are vendors with finished products in China, but they can't get them out of the country yet."
Nethercot's remarks echo concerns voiced around the IT industry in recent weeks. According to analyst firm TrendForce, demand for teleworking prompted by the virus would increase prices for DRAM and SSDs. "Memory suppliers are now facing low inventory levels, subsequently prompting them to maintain the 2Q20 price upsurge," it said.
Research company Context said production problems caused by the outbreak could result in a slowdown in monitor sales in western Europe.
Over in the States, the busiest port for China trade reported a steep drop for the month of February.
Coronavirus takes toll on Port of Los Angeles cargo volumes: February volumes drop 22.9% compared to previous year; declines expected to continue in March. https://t.co/UuLaQygEWX pic.twitter.com/WwsoiOt0yo

— Port of Los Angeles (@PortofLA) March 10, 2020
Port of Los Angeles exec director Gene Seroka noted, however, that "[w]hile cargo volumes are important, the coronavirus is first and foremost a public health crisis that needs to be brought under control with the collaboration of governments and medical experts from around the world."
At the end of February, Microsoft cut its sales forecast for Surface tablets and Windows OEM machines. In a statement to investors, it said: "We do not expect to meet our More Personal Computing segment guidance as Windows OEM and Surface are more negatively impacted than previously anticipated."
On 17 February, Apple said supply shortage in iPhone components was resulting from its the temporary virus-related shutdown of factories where its Chinese components are made, while US data centre power biz Vertiv yesterday cut its financial forecasts for the next quarter in response to the impact of the coronavirus outbreak on its supply lines.
Today, KeyBanc analyst John Vinh said Apple's: "iPhone sell-through was adversely impacted by supply issues" due to the coronavirus, "particularly on the Pro/Max models and by lower foot traffic in outbreak areas."
According to SeekingAlpha, the analyst told investors that stores have been running out of iPhones for a couple of weeks and "don't have an idea of when more units will arrive".
Meanwhile storage firm WD said last week in a management conference that it was "burning into some of our buffer inventory" with one of its suppliers in the Wuhan area "out of action" - although it said another was "up and running" and its factories in Shanghai in Shenzhen were still operating. CFO Bob Eulau said both the supply and demand side were holding up.
Meanwhile, the tech world in general has made a number of decent moves in the wake of the pandemic. Disk-based storage array vendor Infinidat has offered unlimited capacity on demand and temporary swing capacity free of charge for 30 days, in response to a spike in demand fuelled by the illness.
An Infinidat insider told storage vulture Chris Mellor at The Reg's sister site, Blocks and Files, that the company's wanted "to generate awareness and challenge everybody to ignore quarterly earnings and think about how this industry can do something meaningful." Pure, Dell and Netapp also have similar programmes in place.
Microsoft, meanwhile, has also committed to paying its vendor hourly service providers their regular pay. Other tech outfits, such as SalesForce, have taken the same step.
The total number of infections in China was pegged at 80,955 yesterday, though according to the latest WHO situation report (PDF), the infection rate has begun to slow in the country. China reported just 30 new cases yesterday, down from 45 new cases on Tuesday. The global medical org now characterises it as a global pandemic. ®