Apple has finally coughed up the $454m it owes VirnetX for infringing its video-conferencing patents, nearly a decade after Cupertino first lost the lawsuit.
On Friday, the secure comms outfit announced victory over Apple in a short statement: "VirnetX, an Internet security software and technology company, announced today that it has received payment of $454,033,859.87, representing the previously announced judgment with interest in the VirnetX Inc. v. Apple case, 6:10-cv-00417." Those 87 cents may have come from the back of the couch in Steve Jobs' ancient office.
The payment comes after an extraordinary battle in the US in which Apple used its massive resources to drag out the legal judgement for as long as humanly possible. When it lost its last possible appeal after America's Supreme Court refused to rehear the case, the CEO of VirnetX, Kendall Larsen said in a statement:
"It has taken us 10 long years, four successful jury trials, two successful Appellate Court rulings and a favorable Supreme Court decision to get here."
Even after the Supreme Court said no, Apple continued to insist it wouldn't cough up the cash, which is a small fraction of the iGiant's annual sales haul. Apple told the Texas judge overseeing the case it would be "exceedingly unjust" for it to have to pay the judgment due to another of its legal fights against VirnetX, where it challenged the validity of the patents themselves; something that has itself been litigated to death.
VirnetX was in no mood for that, and told the judge in its own filing that the case was "as final as final can be," and demanded that Apple pay up within 20 days of the Supreme Court judgment – something that the two companies had agreed to back in 2017.
Apple tried again, insisting that the judge take into account the "extraordinary circumstances," of one of the world's richest businesses actually having to pay its bills, but when that appeal failed it finally paid up. The agreed deadline was today, Monday March 16.
Strategy: Delay, delay, delay
The payment finally brings an end to one of the most lopsided legal cases in recent history: Apple has consistently and persistently lost its legal arguments but continued to use its vast resources to drag the case out.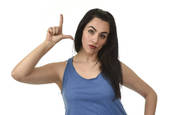 Apple loses FaceTime patent appeal again. And again. And again. And again. And again... yes, it's the fifth time
READ MORE
It also when to extreme lengths in other areas to try to avoid paying VirnetX: it shut down two stores in the relevant legal district (Eastern Texas) and reopened them just 10 minutes drive away – in a different district.
It also redesigned its FaceTime software to get around the patents – and then cut off its own users if they didn't upgrade their mobile devices to the latest version, sparking its own lawsuit.
VirnetX initially sued in 2010, saying that FaceTime and Apple's VPN service infringed its patents. It won in 2012 and was awarded $368m in damages. But Apple appealed and said the judgment was based on a flawed legal theory – and won a retrial.
A second trial again saw VirnetX win – this time for a lesser $302m but the judge added $137m in fees and other damages, bringing it up to $439m. Apple appealed again, again making the argument of flawed legal theories, but lost. And so it appealed again. And lost again.
In November, we scored the case: VirnetX 8; Apple 3. But every substantive decision had gone against Apple.
But that still isn't the end of the case. The now settled case covered Apple products from before the initial victory in 2012. VirnetX has also sued Apple for infringing its patents in products made after 2012.
Second battle
VirnetX has also won that case – getting a $596m judgement against Apple that comprises a $503m award and $93m in interest and costs. Apple is also fighting that case just as hard and in November had a partial victory when the court found it had not infringed two of the four patents.
They are currently fighting about what the ruling means. Apple wants a new trial; VirnetX wants reduced damages of $461m. Apple's lawyers would also like that lovely summer house they saw on Kauai during their last visit and Cook & Co can provide that.
But with Apple finally forced to pay out on the other lawsuit, the new case is now on the back foot and any hope it had that VirnetX would either try to settle, or walk away, or run out of money is now long gone because it has $454m to play with. That said, VirnetX's share price has not rebounded to the level it was at in 2012 when the market thought it would win both cases so there is still some uncertainty.
All of which brings to mind the famous quote about how "the Wheels of Justice turn slowly but exceedingly fine." They turn slower when one party has an almost unlimited amount of money to spend out of a spiteful wish to grind innovators into the ground with superior budgets. ®