This article is more than 1 year old
Broadcom sues Netflix for its success: You're stopping us making a fortune from set-top boxes, moans chip designer
Where there's a hit, there's a writ
Broadcom is suing Netflix for being so successful that people have cut their cable subscriptions and ditched the set-top boxes that make the chip designer a huge profit.
In a lawsuit [PDF] filed late last week in California, the San Jose-based Broadcom – which designs and sells chipsets used in millions of set-top boxes – argued that "Netflix has caused, and continues to cause, substantial and irreparable harm to the Broadcom Entities [that] sell semiconductor chips used in the set top boxes that enable traditional cable television services.
"Upon information and belief, as a direct result of the on-demand streaming services provided by Netflix, the market for traditional cable services that require set top boxes has declined, and continues to decline, thereby substantially reducing Broadcom's set top box business."
It's a ridiculous claim: that because one business changes the market that you can then sue it for the impact of the changes. But there is, of course, an underlying legal case and that is that Broadcom claims Netflix is infringing its patents.
Those patents are: US 7,266,079; 8,259,121; 8,959,245; 8,270,992; 6,341,375; 8,572,138; 6,744,387; 6,982,663; and 9,332,283.
"Netflix has built its familiar video streaming business, in part, on the Broadcom Entities' patented technology," the lawsuit argues. "Netflix relies on this technology for crucial aspects of the Netflix streaming service."
"This includes, for example, the Netflix systems used to ensure effective and reliable delivery of streaming content with minimal interruptions, to ensure the efficient use of Netflix server resources, and to encode Netflix streaming content in a format compatible with a large percentage of the client devices."
It's hard to have sympathy for a company claiming about a loss of business from cable set-tops: the clunky outdated boxes are notoriously overpriced. Cable companies insist that they have to be "rented" by consumers and charge dozens of times their real value. The average American pays $231 a year for their box, resulting in $20bn a year in almost pure profit for the cable industry.
Those boxes
Four years ago, the FCC tried to do something about it, proposing a new system where anybody would be allowed to manufacture and sell set-top boxes. This was something that industry analysts predicted would rapidly lead to companies like Google selling streaming boxes with cable technology included for just $100.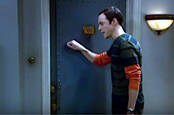 Caltech takes billion-dollar bite out of Apple, Broadcom for using its patented Wi-Fi tech without paying a penny
READ MORE
Fearing the loss of billions of dollars every year in "rental" fees, the cable industry went into full attack mode and within six months had successfully forced the federal regulator to start backing away from the plan. One of the first things that the new telco-friendly head of the FCC, Ajit Pai, did after he assumed the role was ditch the plan altogether.
But consumers have been running away from the over-priced cable market regardless because streaming services like Netflix mean they can get access to content at a much lower price and with greater convenience – they only need an internet connection.
Broadcom's own lawsuit notes that "the five biggest US pay-television providers saw their traditional subscriber rolls shrink 4.2 per cent in 2018, as they collectively lost around 3.2 million customers for the year. That's an acceleration from estimated sector-wide declines of 3.7 per cent in 2017 and two per cent in 2016."
Displacement compensation
It then argues that Netflix would never have been able to cause such a terrible loss in revenue for Broadcom without using its patents.
"Upon information and belief, Netflix could not displace traditional cable television services, or could not do so as effectively, without the use of the Broadcom Entities' patented technology, which—as explained above—enable critical aspects of Netflix's systems."
What is extraordinary is that Broadcom only seems to have noticed its patents were allegedly being infringed six months ago – in September 2019.
"Representatives of the Broadcom Entities have repeatedly attempted to engage Netflix in licensing discussions," the lawsuit reads. "As part of these attempts, the Broadcom Entities informed Netflix of its infringement of the patents asserted in this Complaint on or about September 26, 2019, and the parties engaged in in-person discussions on October 24, 2019."
Broadcom claims that Netflix "did not dispute the infringement presentations Broadcom provided to Netflix, or otherwise assert that it did and does not infringe the patents identified to Netflix." But, it says, Netflix "declined to agree to terms for a license for its use of the Broadcom Entities' patents and technology, and declined to present a counteroffer to license terms offered by the Broadcom Entities."
Or, in other words, Broadcom turned up years after Netflix has made its service a huge success and insisted on a same slice of the pie it has got through cable boxes, and Netflix ignored it.
"Left with no other choice, the Broadcom Entities bring this action to protect their rights and their investment in the research and development of novel technologies," the lawsuit argues, before providing 92 pages of information about its patents – which cover things like data transmission and video playback – and why Netflix is infringing them.
Broadcom wants a jury trial and a royalty fee – presumably a per-user cut of every Netflix account – as well as damages and attorney fees. We've asked Netflix if it has any comment on the lawsuit and will update this story if it gets back. But we can confidently predict that Netflix's response to Broadcom will be something along the lines of "Hell no."
Netflix declined to comment on the case. ®