This article is more than 1 year old
UK Carphone Warehouse shops set to sling their last phones, 2.9k redundancies hit high street, as Dixons closes all 531 'standalone' sites
CW to live on as a counter in a Curry's, as CEO says: Mobile is 'currently holding back the whole business'
It's (yet another) sad day for the UK high street, after Dixons Carphone confirmed it will close all 531 standalone Carphone Warehouse stores, with an expected 2,900 roles made redundant.
Around 1,800 Carphone Warehouse staffers – representing circa 62 per cent of the workforce – will be offered new roles within the wider Dixons group as the restructure takes place.
The Carphone warehouse brand will survive, although it will be an internal component of existing big-box Currys PC World stores, rather than a distinct and separate entity with its own presence on the high street.
The Carphone Warehouse website will also survive, and the business will continue to sell handsets and contract renewals over the phone.
In addition, parent firm Dixons Carphone will preserve the brand as a standalone chain in the Republic of Ireland, where it has 70 stores.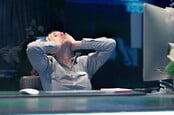 Don't panic: Dixons Carphone's share price crashes 30% after statutory losses hit £329m
READ MORE
This move is part of Dixons Carphone's effort to stem the losses in its mobile business, which are expected to hit £90m this year, and ultimately return to profitability. In recent years, the tech retailer has struggled in the face of high fixed costs, fierce competition from online retailers, and trading conditions hampered by Brexit complexity.
The parent firm estimates that its mobile business will reach breakeven by the end of the financial year starting 2021, with losses reducing in the current fiscal.
In a statement, Dixons Carphone CEO Alex Baldock said: "Customers are changing how they buy technology, and Dixons Carphone must change with them. We're underway with a fundamental transformation to do so. Today's tough decision is an essential part of that, the next step in making our UK Mobile business a success for customers, colleagues and other shareholders.
"Clearly, with unsustainable losses of £90m expected this year, Mobile is currently holding back the whole business. There's never an easy time for an announcement like this, but the turbulent times ahead only underline the importance of acting now."
Dixons - merged with Carphone Warehouse in 2014 - said today's news is not a result of COVID-19, which has yet to manifest any material impact on the business.
The only signs of trouble are at the company's 29 Dixons Travel stores based at airports, which have suffered a precipitous drop in customers in recent weeks. Those woes are sure to compound, as countries begin closing their borders to limit the spread of the virus which causes COVID-19.
Supply issues have been limited to a few unspecified products. The Dixons Carphone group has also seen a rise in sales of laptops and domestic appliances, as the wider public prepares for a lockdown situation, which could see them working from home for a prolonged period of time. ®