Not just video-conferencing apps taking a dive: IBM Cloud hit by partial Tuesday outage
Dark day for Big Blue
Updated A mystery outage hit IBM Cloud today, partially knocking out services for much of the day stateside. At time of writing, parts of the platform remain down even after several hours.
Big Blue said customers running services hosted at its Dallas data center – including Watson AI, IBM Cloud, and DB2 – were either partially or completely down. The Dallas facility is one of 15 centers for IBM Cloud services in the US.
IBM has not yet said exactly what the cause of the outage was, and its spokespeople declined to comment. The Dallas outage appears to have started around 0100 CDT, with more and more of its services dropping out between 0200 and 0500 CDT.
By early afternoon local time, IBM's status page had most of the services classified as in trouble with techies "investigating."

The IBM Cloud status page around midday Pacific Time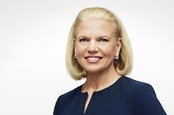 IBM's outgoing boss Rometty awarded $20m+ in 2019 for growing revenue 0.1%
READ MORE
Just what the effect of the outage will be depends on the service. In the case of Watson AI, Big Blue says customers should expect to see "experience intermittent 500 return code errors" for Watson AI's Language Translator and Discovery components.
For other services, like Compose, IBM tells customers to expect "intermittent timeouts and degraded performance." Meanwhile, the whole of the DB2 service appears to be completely offline.
The status page has not provided an estimate for when the services could be fully operational.
Admittedly, IBM's Cloud going down will not have the impact of an outage at a larger provider like AWS or Microsoft Azure. Cloud industry pundit Corey Quinn described Big Blue's service this month in rather bleak terms.
Still, the outage may only make life more difficult for companies who are already shifting staff from working in offices to home work via struggling video-conferencing technology, as governments advise (or in some cases mandate) employees work from home to avoid COVID-19 coronavirus exposure. ®
Updated to add
A spokesperson for IBM told us shortly after 1700 CDT (1500 PT): "We experienced a connectivity issue in one of our U.S. data centers earlier today. The issue was resolved and all systems are operating normally."