This article is more than 1 year old
America: We'll send citizens cash checks amid coronavirus financial hardship. UK: We'll offer £330bn in biz loans
Two countries divided by a common... approach to dealing with COVID-19
The Trump Administration wants to give cash payments to every American adult within the next two weeks to help those who have lost their jobs or otherwise hit hard times during the global coronavirus pandemic.
Folks around the world are advised, or required, to stay and work at home to prevent the spread of the bio-nasty, which leaves countless businesses, from bars, restaurants, and cafes to conference organizers, gyms, cinemas, and theaters, out of pocket.
The US Treasury Secretary Steve Mnuchin called the proposed cash payments a "stimulus package to the American worker" during a White House press conference on Tuesday. "You can think of this as something like business interruption payments," he said.
"We're looking at sending checks to Americans immediately. And what we've heard from hard working Americans, many companies have now shut down whether it's bars or restaurants. Americans need cash now, and the President wants to get cash now. And I mean now in the next two weeks," he added.
How much those checks might be, however, is still up in the air. Mnuchin did not commit to a number when pressed by reporters. "I will be previewing that with the Republicans, there's some numbers out there. They may be a little bit bigger than what's in the press."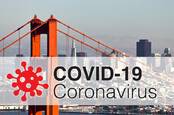 After a weekend of WTF-ing at Trump's COVID-19 testing website vow, Google-Verily's site finally comes to life... And it's not what was promised
READ MORE
Senator Mitt Romney (R-UT) proposed sending $1,000 checks as a one-off payment to help the Americans towards paying rent, bills, or buying groceries. "The House coronavirus response package contains critical measures to help families in Utah and across the nation in the midst of the coronavirus outbreak, and the Senate should act swiftly on this legislation," Romney said in a statement.
Mnuchin also said Trump had given him the green light to defer tax payments. These would be interest- and penalty-free for 90 days. Individuals can hold off up to $1m, and companies could defer up to $10m in payments.
The Trump Administration said it would be working with Congress to pass bipartisan legislation to roll out its coronavirus financial stimulus plans. Over the past week, the government has pumped over $2tr into the financial markets to stem collapsing stock prices.
Meanwhile in the UK...
Across the pond in Blighty, the British government also announced measures to bolster the British economy amid the coronavirus turmoil.
"Today I'm making available an initial £330bn of guarantees – equivalent to 15 per cent of our GDP," said Chancellor Rishi Sunak. "That means any business has access to cash to pay their rent, their salaries, suppliers, or purchase stock. They will be able to access a government-backed loan or credit on attractive terms."
Retail stores, leisure centers, and hospitality firms can each receive up to £25,000 in cash grants, while modest-sized businesses can claim up to £10,000. Small-to-medium enterprises can also apply for up to £5m in government-backed loans, interest free for the first six months, and bigger outfits can apply for more.
The full terms of the loans were not disclosed at this time but said to "attractive" and, like the grants, available from next week. Sunak also promised to slash business rates, taxes on commercial properties, for pubs, shops, theaters, restaurants, for the next 12 months.
The Chancellor said that if the demand for economic relief exceeded £330bn, the Conservative government would be willing to dish out more. "I will go further and provide as much capacity as required." ®