As more and more people are hospitalized due to the COVID-19 coronavirus, there may not be enough ventilators to sustain critical patients who need breathing assistance. That has prompted various individuals and groups, for better or worse, to look at MacGyvering their own airway support equipment.
The Society of Critical Care Medicine last week published a paper noting that the American Hospital Association has estimated that 4.8 million patients in the US alone will be hospitalized due to COVID-19, with 1.9 million admitted to Intensive Care Units (ICU) and 960,000 requiring breathing support on a ventilator.
The problem with that scenario is that, according to a 2009 survey of hospitals by the association, there were only 62,000 full-featured mechanical ventilators available at the time. That was also roughly the number cited in a 2013 study.
There are also some older models that have been kept around, almost 100,000 of them with fewer functions that could be brought to bear. The addition of anesthesia machines and ventilators from the Strategic National Stockpile could bring the available hardware to about 200,000 units.
But if 960,000 patients require breathing support in a brief enough period of time, 200,000 machines won't suffice. And the outbreak could be worse than projected.
The possibility of a ventilator shortage is being considered around the globe. In the UK, Prime Minister Boris Johnson is said to have referred to a plan to help the country's National Health Service address its ventilator shortage as "Operation Last Gasp."
And Reuters last week reported that Germany and Italy have been scrambling to obtain more ventilators, with Italy said to have less than a quarter of the number of machines it will need.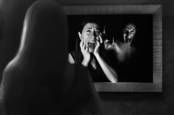 Theranos vampire lives on: Owner of failed blood-testing biz's patents sues maker of actual COVID-19-testing kit
READ MORE
In the US and elsewhere, medical equipment makers are ramping up production. In an email to The Register, a GE spokesperson said, "GE has robust business continuity plans, and we are increasing our manufacturing capacity and output of equipment that is important in the diagnosis and treatment of COVID-19 patients, all while ensuring safe operations."
That includes not just ventilators but other medical gear like CT scanners, ultrasound devices, and monitors. Other ventilators companies like Hamilton Medical (Switzerland) and Draegerwerk (Germany) are also trying to make more machines.
Even so, technically-oriented types want to help. On Monday, Johnny Chung Lee, a Google researcher who has developed other hardware-oriented projects, published plans for an Arduino-based ventilator on GitHub to allow like-minded individuals to help develop a DIY model just in case "COVID-19 hospitalizations exhaust the availability of FDA-approved ventilators."
There's also an Open Source COVID-19 Library of resources for DIY engineering efforts and the Open Air Project, a group that aims to address COVID-19 challenges through open source technology, a GoFundMe DIY ventilator project, and a Hackaday project to develop an open source Pressure Control Ventilator design.
Meanwhile, technician Christian Fracassi reportedly helped make a $1 3D-printed ventilator valve – a copy of a much more expensive commercially available part – that helped save at least 10 lives at a hospital in Italy.
For all the community-oriented goodwill, those pursuing such projects recognize they need to proceed with caution because people's lives are at stake. As Lee notes on his ventilator design's GitHub repository, "WARNING/DISCLAIMER: Whenever possible, please seek professional medical care with proper equipment setup by trained individuals. Do not use random information you found on the internet. I am not a medical professional, just a random person on the internet."
ResMed, a San Diego-based medical equipment maker, told The Register via email that staff are working hard to meet the rapidly changing global demand for ventilators.
"Our primary focus is to maximize the availability of these devices for the patients that need them most," a company spokesperson said. "At present we are working hard to meet demand, but our ability to do so is challenged by the rapidly increasing demand, globally and within certain markets. The situation is very fluid and changes day to day."
Using non-approved devices may present significant safety risks to the patient
The biz expressed skepticism about home-made kit. "ResMed recommends only using medical devices that have been approved by regulatory bodies who have jurisdiction for their particular countries," ResMed's spokesperson said. "Using non-approved devices may present significant safety risks to the patient."
The company said it's working with government officials and industry to understand the demand for medical devices inside and outside the US and aims to prevent shortages or mitigate them as much as possible.
In a phone interview with The Register, Dr John Hollingsworth, Medical Director of Critical Care at Harris Methodist Hospital in Fort Worth, Texas, said DIY ventilator projects could help in some situations, but raise a number of concerns.
"Innovative, novel approaches to supporting patients when we're in a pandemic could be incredibly valuable," he said. "But I think it would be difficult to implement in practice based on the principles of safe and effective mechanical ventilation."
Hollingsworth said he would have to know more about how such devices would be integrated into a hospital setting. "The real issue with managing patients on ventilators is if you don't do it the right way, you can have a lot of problems," he said. "It's not as simple as blowing air in and out."
And such devices could not be used at home for COVID-19 patients. Hollingsworth said that while home ventilators can be used for patients dealing with chronic lung and neuro-muscular diseases, they would not be appropriate for someone dealing with acute lung injury from COVID-19.
Hollingsworth, who spoke to The Register after being on-call Monday evening and all of Tuesday, said the staff at Harris Methodist has been struggling to deal with the large number of patients who have come in, many of whom are suspected of having COVID-19 but whose status has not yet been confirmed. That uncertainty has forced the hospital to restructure its workflow and policies to protect everyone.
Hollingsworth said Harris Methodist had 85 ventilators available and the staff checks daily to ensure demand can be met. He worries that if more patients keep coming, hospital resources will be overwhelmed. ®