Google halts Chrome, Chrome OS releases to avoid shipping flawed code, prioritizes security fixes amid coronavirus crunch
COVID-19 raises risk of software bugs due to staff schedule shifts
Updated Google has suspended Chrome browser updates after failing to release Chrome 81 on Tuesday.
Though the Chocolate Factory announced the availability of Chrome 81 on March 17, as scheduled on its Chrome Release Status page, the updated code did not get distributed. The problem can be attributed to COVID-19, specifically what the pandemic has done to the availability of Google engineers.
"Due to adjusted work schedules at this time, we are pausing upcoming Chrome and Chrome OS releases," Google said on Wednesday in a blog post.
"Our primary objectives are to ensure Chrome continues to be stable, secure, and work reliably for anyone who depends on them. We'll continue to prioritize any updates related to security, which will be included in Chrome 80."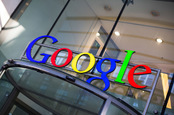 Google: You know we said that Chrome tracker contained no personally identifiable info? Yeah, about that...
READ MORE
On Wednesday, Chrome team shipped just such a security-focused update, bumping Chrome build 80.0.3987.132 to 80.0.3987.149. The revision addresses 13 browser vulnerabilities, nine of them designated high severity.
The Register asked a Google spokesperson to elaborate on the specific technical issue that delayed Chrome 81 but we've yet to receive a response.
A glance at the Chrome bug tracking system suggests that recently reported bugs, code regressions, or missing or failed build tests may have played a role in the snafu.
Via Twitter on Tuesday, Jordan Austin, a developer at edutech biz Vernier Software & Technology, said he'd "filed a bug against Chrome 81 beta that would be a disaster for my company if it goes to stable." The bug prevents video from appearing under certain conditions.
Chrome 81, released February 13 on the beta channel, includes several novel capabilities, including Web NFC, a browser implementation of Near Field Communications that allows developers to read and write NFC tags from mobile web apps, and VR/AR API enhancements for making browser-based virtual and augmented reality apps.
The update adds numerous developer-focused features, version 8.1 of Google's V8 JavaScript engine, and modernized form controls. It also removes TLS 1.0 and TLS 1.1 support, given that those protocols have known shortcomings.
Chrome 81 is also supposed to add Ecosia, a search engine that uses revenue to plant trees, as a default search engine option alongside Google Search, Bing, DuckDuckGo and Yahoo in 47 countries where such choice is offered. ®
Updated to add on March 26
Google now says it's resuming Chrome and ChromeOS releases: version 81 should be out in early April, and 83 in mid-May.