HMD Global revamps infamous commuter-botherer, the Nokia 5310 XpressMusic
The budget feature phone that reminds you of Ministry of Sound sounds and football fighting Brits... maybe
The Nokia 5310 XpressMusic was the bane of any mid-2000s commuter, used primarily by tracksuit-wearing hooligans to blast out head-thumping Ministry of Sound tunes to other weary bus-goers.
With such fond memories (ahem), it's therefore no surprise that Nokia-licensor HMD Global has rebooted it – as a new S30+ featurephone.
The revamped Nokia 5310 packs the same dedicated music hotkeys as its predecessor, as well as a front-facing dual-speaker system – which should allow you to relive your youth tormenting sullen-faced suits on their way to another soul-destroying day at the corporate grindstone.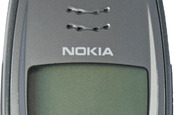 So, Nokia. What makes you think the world wants your phones?
READ MORE
In terms of a display, there's a 2.4-inch QVGA screen, and the device is powered by a MediaTek MT6260A platform, paired with 8MB of RAM and 12MB of storage. Obviously, this isn't enough for your Ultrabeat mixtapes, which is where the MicroSD slot fits in: it can house cards up to 32GB.
As you'd expect from a feature phone, battery life is excellent, with up to 30 days of standby time, and 20.7 hours of talk time. The specs sheet pays no mention of Wi-Fi or Bluetooth, and the radio is only capable of 2.5G data, but it does come with a wired headphone jack. There's also a VGA camera with flash.
This is the third rebooted retro phone from HMD global, following the 3310 and the 8110.
Speaking from self-isolation in Finland, HMD Global chief product officer Juho Sarvikas suggested the new Nokia 5310 Xpress Music could serve those looking for a digital detox. And, with a pricetag of €39, it's also a viable festival phone, or one for those looking for a backup should their day-to-day smartphone let them down.
If you're tempted, the handset will be available in March. Bus tickets and DJ Sammy MP3s are sold separately. ®