This article is more than 1 year old
Look ma, no Intel Management Engine, ish: Purism lifts lid on the Librem Mini, a privacy-focused micro PC
Aimed at Facebook-eschewing free software types
Purism has dropped the veil on the latest computer in its privacy-focused lineup – a small form-factor PC designed for space-conscious free software enthusiasts.
Available to pre-order now, the Librem Mini packs an eighth-generation, quad-core Whiskey Lake i7-8565U processor, modified with Purism's Pureboot technology. At its heart, this aims to minimise, as practically as possible, any potential third-party interference with the operation of the computer – particularly during the boot phase, where it is potentially vulnerable.
It accomplishes this by excising as much of the Intel Management Engine as possible, which Purism regards as an untrustworthy black-box baked into the heart of the processor, along with other software-level approaches. These include the use of the free software Coreboot BIOS, as well as the Purism-developed Heads, which aims to identify potential tampering within the BIOS, Kernel, and GRUB config.
In terms of expandability, the machine packs a SATA and M.2 slot, and comes with two SODIMM slots, which can be filled with up to 64GB of RAM. There's no dedicated graphics to speak of, but it does include Intel's UHD 640 integrated graphics. Aside from a smattering of USB-A and USB-C slots, the Librem Mini also includes both Display and HDMI slots.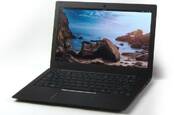 Wanna exorcise Intel's secretive hidden CPU from your hardware? Meet Purism's laptops
READ MORE
There's also a standard RJ45 Ethernet slot – although you can add WiFi and Bluetooth via an optional Atheros ATH9k jack.
The Librem Mini has a small footprint, measuring just 5 inches across and weighing just 1kg – which is lighter than many laptops.
This machine is the latest in a growing lineup of machines that cater to the privacy-centric punter, including the Librem 13 and 15 laptops. Purism is also in the process of developing a smartphone platform to run on its own Linux-based PureOS operating system, and a baseband fully separate from the CPU. The firm has raised $2 million via crowdfunding for this effort and is expected to ship the first units later this year.
Pre-orders for the Librem Mini are open now. Retailing at $699, the base model packs 8GB of RAM and 256GB of NVMe storage. Units will ship one month after the firm has reached its (relatively modest) $50,000 pre-order goal.
Purism touts the Librem Mini as a potential mini-desktop or media server, although El Reg feels the use-case isn't really as relevant as the potential customer. Greater awareness of privacy – and the way it's gradually being eroded – has created an appetite for such devices, as demonstrated by Purism's previous crowdfunding accomplishments. And if you want to excise a greater control over how you use your computer, this machine will undoubtedly appeal to you. ®