Amazon Prime Video and Google's YouTube have joined Netflix in dialing down their video stream quality in the European Union, Switzerland, and the UK for 30 days to preserve internet stability during the COVID-19 pandemic.
Thierry Breton, Internal Market Commissioner for the European Commission, conferred with Netflix CEO Reed Hasting on Thursday, asking that Netflix moderate its data usage by downgrading its video streams from High Definition (HD) to Standard Definition (SD). Netflix agreed to so do, a move expected to cut the amount of data required for Netflix video streams by about 25 per cent.
The concern is that if too many home-bound people view HD videos, internet traffic could exceed network capacity and hinder business connectivity and critical communication during a time of urgent need.
On Friday, Breton praised Google CEO, Sundar Pichai, and YouTube CEO Susan Wojcicki, following a meeting at which they agreed to participate in the data saving plan.
"Millions of Europeans are adapting to social distancing measures thanks to digital platforms, helping them to telework, e-learn and entertain themselves," said Breton in a statement.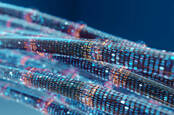 Netflix starts 30-day video data diet at EU's request to ensure network availability during coronavirus crisis
READ MORE
"I warmly welcome the initiative that Google has taken to preserve the smooth functioning of the Internet during the COVID19 crisis by having YouTube switch all EU traffic to Standard Definition by default."
Google said YouTube plays a role in helping people find authoritative news, learn, and communicate during uncertain times. The company hasn't seen its services overtaxed by unexpected demand.
"While we have seen only a few usage peaks, we have measures in place to automatically adjust our system to use less network capacity," a Google spokesperson said in a statement emailed to The Register. "Following the meeting between Google's CEO, Sundar Pichai, YouTube's CEO, Susan Wojcicki, and Commissioner Breton we are making a commitment to temporarily default all traffic in the EU to Standard Definition."
Google's Transparency Report contains a chart of data traffic by product and since the start of the year YouTube usage patterns show a slight decline.
Amazon also said it is cooperating to ensure network availability.
"We support the need for careful management of telecom services to ensure they can handle the increased internet demand with so many people now at home full-time due to COVID-19," an Amazon spokesperson said in an email to The Register.
"Prime Video is working with local authorities and Internet Service Providers where needed to help mitigate any network congestion, including in Europe where we've already begun the effort to reduce streaming bitrates whilst maintaining a quality streaming experience for our customers."
Reports suggest other video service providers like the BBC and Disney+ may take similar data conservation steps shortly.
Users of both YouTube and Amazon Prime Video can select video quality in the interfaces for the respective services. For YouTube, the Settings option is on the video pane itself (not the account settings menu). Amazon Prime provides a way to do so through its Android and iOS apps (Settings -> Streaming & Downloading -> Streaming Quality). ®
Similar topics