This article is more than 1 year old
It's time to track people's smartphones to ensure they self-isolate during this global pandemic, says WHO boffin
Overseas travelers and others need to stay home – and we should use their phones to monitor them, we're told
Tracking and limiting the movements of overseas travelers, and others suspected to be COVID-19 coronavirus carriers, has proved an essential tool in controlling the pandemic.
That's according to Professor Marylouise McLaws, a technical adviser to the World Health Organization's Infection Prevention and Control Global Unit.
McLaws – a professor at the University of New South Wales' School of Public Health and Community Medicine in Australia, and a member of European, US and UK epidemiology and infection control bodies – told The Register tracking played a key role in nations that were able to flatten the exponential curve of COVID-19 cases – particularly Singapore, Taiwan and South Korea.
Singapore, an air travel hub in the Asia-Pacific region, has 455 confirmed COVID-19 cases and two deaths as of the weekend. Taiwan has just 195, and also two deaths.
Professor McLaws said that, in Singapore, those who may have been exposed to the novel coronavirus – particularly those returning from overseas – were subject to "stay-home notices" that required them to self-isolate for 14 days. Confirmed patients were hospitalized, we note.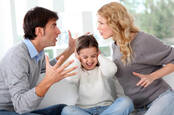 Tech won't save you from lockdown disaster: How to manage family and free time while working from home
READ MORE
To enforce the stay-at-home notices, officials told people to enable location services on their smartphones and periodically click on a link sent by SMS. That link reported their location, confirming they were in fact staying at home. Messages must be responded to in a short period of time to prevent people cheating by leaving their phones behind while they ventured outside.
Visits were also made to confirm the location of those under lockdown orders.
McLaws is happy with this approach because the data she's seen suggests the majority of COVID-19 cases can be traced to international travelers, or those who have come into contact with international travelers. Ensuring those people stay away from the general population for two weeks would stem the further spread of the virus.
"I like technology, and I am surprised that we are not using it on the group who are at highest risk – international travelers – and who are not being checked that they are actually self-isolating," she told us today.
"It is all very well and good to say self-isolate, now is the time to say it must be done. And now that mild confirmed cases are being told to stay at home, we need to make sure they are not out shopping."
She also feels that using technology to track the COVID-19 pandemic may be less damaging to the social fabric than other means.
"Let's not turn into police," she advised. "Reporting people you see puts you at odds with the people we live with. Electronic monitoring is much kinder." ®