This article is more than 1 year old
Taiwan collars coronavirus quarantine scofflaws with smartphone geo-fences. So, which nation will be next?
Just don't let your battery die or you'll have to explain it to the police
Taiwan, in an effort to limit the spread of the COVID-19 coronavirus, has implemented a geo-fence using people's mobile phones.
This technology alerts authorities when quarantined individuals leave their designated shelter locations or turn off their mobile devices.
According to Reuters, Taiwan appears to be the first country to use mobile location data as a quarantine compliance mechanism.
That may or may not be the case. Singapore has implemented a system whereby quarantined individuals are required to stay home and to click on links in SMS messages from health authorities that report their cellphones' location, thus confirming they are indeed at home.
South Korea has also had success limiting COVID-19 by obtaining mobile phone data, credit card transactions, and other data and using it to alert citizens via text about infected individuals in their vicinity.
Some health officials believe more countries need to use location data to make sure people observe quarantine requirements. European countries like Austria, Germany, and Italy are using aggregated, anonymized location data for identifying COVID-19 hotspots but, due to privacy laws, not for spotting individual quarantine violators.
Taiwan's tracking system is being taken seriously. On Saturday via Twitter, Milo Hsieh, a journalist and American University student in Taiwan, said his tracked phone ran out of power at 0730 and by 0820 local time, after being unable to reach him, the police showed up at his door.
Last week, Taiwan banned all non-citizens without an alien residency certificate or diplomatic status from entering the country and imposed a 14-day home quarantine on all returning travelers.
Singapore has reportedly used people's digital wallet transactions for contact tracing. The country also recently rolled out a mobile app called TraceTogether that captures records of in-person encounters based on Bluetooth signals between devices running the app.
Hong Kong, meanwhile, has imposed a 14-day quarantine on inbound international travelers. To comply, visitors must wear wristbands with a number that gets added to a mobile phone app for tracking their movements.
According to the South China Morning Post, the system has only worked about a third of the time, prompting the government's CIO to apologize.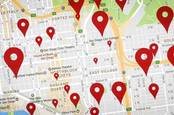 It's time to track people's smartphones to ensure they self-isolate during this global pandemic, says WHO boffin
READ MORE
China, which shut down the city of Wuhan to deal with the outbreak, has broad state surveillance capabilities that includes data from telecom operators and mobile apps. It recently deployed a system called Health Code. Users sign up via Alipay or WeChat and receive a color code based on travel history that changes based on potential risk and virus exposure.
Israel last week also authorized its security service to provide cellular location for coronavirus contract tracing.
In the US, some companies have been looking into how location data might help address COVID-19 health concerns, but these discussions have just gotten underway.
"We're exploring ways that aggregated anonymized location information could help in the fight against COVID-19," a Google spokesperson said in an email to The Register. "One example could be helping health authorities determine the impact of social distancing, similar to the way we show popular restaurant times and traffic patterns in Google Maps."
Google maintains any such work would be consistent with its privacy protocols and would not involve sharing any specific individual's location, movement, or contact. US authorities can obtain such information from service providers with a valid court order.
The Chocolate Factory says it will provide more details as they become available.
The Register asked AT&T, T-Mobile, and Verizon whether they have had conversations with the US government about using mobile location data to limit the impact of COVID-19.
An AT&T spokesperson said the company has not discussed the possibility with US officials. T-Mobile and Verizon did not immediately respond. We put the same question to Facebook, which already has given researchers access to supposedly anonymized location data, but received no response.
Privacy advocates remain wary that extraordinary measures taken in the name of public health will persist and erode privacy expectations and regulations.
In a blog post on Monday, Electronic Frontier Foundation staff attorneys Adam Schwartz and Andrew Crocker argue that governments need to offer reassurance that any location surveillance powers brought to bear against COVID-19 will be used responsibly. ®