Microsoft on Tuesday said it has decided to halt Windows preview releases in May due to health concerns arising from the COVID-19 coronavirus crisis.
"We have been evaluating the public health situation, and we understand this is impacting our customers," the Redmond software giant said. "In response to these challenges we are prioritizing our focus on security updates."
Come May, the biz told customers, it will stop distributing optional non-security releases for all Windows client and server products ranging from Windows 10 v1909 through Windows Server 2008 SP2.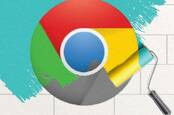 Google halts Chrome, Chrome OS releases to avoid shipping flawed code, prioritizes security fixes amid coronavirus crunch
READ MORE
Microsoft will continue to distribute Patch Tuesday security updates, known as the B release, but preview releases, designated C and D in the company's release terminology, will be suspended.
Windows C and D releases are scheduled to occur on the third and fourth weeks of the month, respectively. They're intended to allow Windows customers to test non-security related fixes before they arrive in the following month's B release.
The timing of the decision indicates that Microsoft believes the current health crisis, and perhaps various state stay-at-home orders, will affect work schedules through May or beyond. Reports have said the stay-at-home orders in California and Seattle will remain in place until at least the first week of April, but no definitive end date has been specified.
The Register asked Microsoft whether it believes the global coronavirus situation will cause delays through May but the company declined to comment. A spokesperson pointed to the posted reference document as the best resource at the moment.
Google recently paused its Chromium release cycle on account of the chaos created by work schedule adjustments arising from health concerns. That in turn has delayed releases for Chrome, ChromeOS, and Chromium-dependent projects like Electron.js.
Video game maker Konami announced COVID-19-sparked manufacturing and shipping delays for its PC Engine Core Grafx mini products earlier this month.
In terms of Microsoft's more notable delays, pausing C and D releases may not be as significant as delays that held up Windows Vista, its 2018 Spring Creators Update, or its Surface Earbuds. But if the risks accompanying the novel coronavirus aren't mitigated soon, more substantial delays affecting a broader set of companies and products may follow. ®
Similar topics