If you start noticing a slightly blurrier quality to YouTube videos, no, your eyes aren't playing tricks on you.
The Google-owned streaming platform is gradually reducing the default quality of its streamed content for all users across the world in an attempt to not overwhelm networks as everyone stays at home amid the coronavirus pandemic.
Several countries across Europe, Africa, Asia, North America, South America, and Oceania, have implemented stay-at-home lockdowns, advising citizens to stay at home as much as possible to prevent the spread of the COVID-19-causing bio-nasty. Those folks are spending all day online, watching videos from their broadband connections, and so YouTube is dialing down default stream bandwidth for everyone to "minimize stress on the system."
"We continue to work closely with governments and network operators around the globe to do our part to minimize stress on the system during this unprecedented situation," a Google spokesperson told The Register on Tuesday.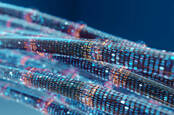 Netflix starts 30-day video data diet at EU's request to ensure network availability during coronavirus crisis
READ MORE
"Last week, we announced that we were temporarily defaulting all videos on YouTube to standard definition in the EU. Given the global nature of this crisis, we will expand that change globally starting today."
All videos will be, by default, streamed at "standard definition" globally. Netizens who want better quality will have to manually select the different options. The change is expected to last 30 days and will gradually come into effect starting Tuesday.
YouTube isn't the only online streaming service to slash the quality of its videos. Last week Netflix and Amazon announced it was degrading the quality of its content in Europe as people binge watch TV shows and films while being stuck indoors.
Broadband ISPs have been quick to claim they have the capacity to handle everyone's video streams, with the argument being the providers can handle everyone watching Netflix et al during the evening, when there wasn't a pandemic, so they should be able to handle it during the day as well as increased usage.
However, the web giants have decided to downgrade their video streams, either because they know different, or want to please politicians demanding action, or just to be safe. There is the fear network congestion could affect businesses and organizations still trying to operate through the pandemic.
As of Tuesday, the World Health Organisation reported that there were 372,757 confirmed cases of COVID-19 across the globe, and 16,231 deaths so far. ®
Similar topics