This article is more than 1 year old
AMD dials 911, emits DMCA takedowns after miscreant steals a load of GPU hardware blueprints, leaks on GitHub
'We believe the stolen graphics IP is not core to the competitiveness or security of our graphics products'
On Wednesday, AMD confirmed intellectual property related to its graphics processors was stolen last year, though insisted the leaked files will not damage its business nor compromise product security.
"In December 2019, we were contacted by someone who claimed to have test files related to a subset of our current and future graphics products, some of which were recently posted online, but have since been taken down," the Radeon and Ryzen designer said in a statement.
Two days ago, AMD issued two Digital Millennium Copyright Act (DMCA) takedown notices to GitHub, directing the Microsoft-owned code storage biz to remove five repositories – an original repo and four copies – that contained confidential internal hardware source code for its Navi family of GPUs.
Screenshot of some of the leaked AMD Verilog code ... Click to enlarge
The stolen blueprints, seemingly written in Verilog, appear to have been uploaded to GitHub over the past weekend. File directory listings of the repositories, posted to Pastebin.com recently, have also been taken down. The filenames suggest the code implemented test cases among other things.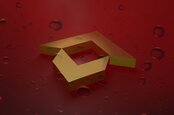 AMD, boffins clash over chip data-leak claims: New side-channel holes in decades of cores, CPU maker disagrees
READ MORE
"While we are aware the perpetrator has additional files that have not been made public, we believe the stolen graphics IP is not core to the competitiveness or security of our graphics products," AMD said. "We are not aware of the perpetrator possessing any other AMD IP."
AMD said it's working with law enforcement officials as part of a criminal investigation. A company spokesperson declined to provide further details.
According to TorrentFreak, an unidentified individual obtained and leaked hardware design source code – the human-friendly-ish language used to describe a chip's workings – related to the Navi 10 and Navi 21 GPUs in AMD's Radeon RX 5000 series, as well as AMD's unreleased Arden GPU, which is expected to be part of Microsoft's upcoming Xbox Series X console.
The miscreant claimed they "found AMD Navi GPU hardware source codes in a hacked computer" in November last year, adding: "I haven't spoken to AMD about it because I am pretty sure that instead of accepting their mistake and moving on, they will try to sue me. So why not just leak it to everyone?"
The Register reached out to the email address listed on the primary removed repository, and we've not heard back. The account included a Bitcoin address seeking donations because there's "wayyy more stuff awaiting to be leaked." ®