This article is more than 1 year old
Corona coronavirus hiatus: Euro space agency to put Sun, Mars probes in safe mode while boffins swerve pandemic
Spacecraft instruments switched off after COVID-19 outbreak forces mission control to send workers home
ESA will pause on-board operations of its spacecraft exploring our Solar System – after sending its mission control center staff home to help contain the coronavirus pandemic.
"Our priority is the health of our workforce, and we will therefore reduce activity on some of our scientific missions, especially on interplanetary spacecraft, which currently require the highest number of personnel on site," said Rolf Densing, direction of operations at ESA and head of the European Space Operations Center (ESOC) in Germany, this week.
The ESOC has sent most of its employees home in a bid to contain the bio-nasty's outbreak after one tested positive for COVID-19. Across Germany, it has shut down all non-essential organizations.
Instruments aboard the Solar Orbiter, Mars Express, ExoMars Trace Gas Orbiter, and the four satellites in the Cluster mission will be temporarily powered down as a result. Once in this safe mode, the craft will not gather data for scientists to study until suitably powered back up again.
"Over the coming days, our interplanetary missions will be gradually commanded into a safe configuration, so that thereafter they will need little or no intervention from ground," said Paulo Ferri, head of operations at the ESOC.
"These probes are designed to safely sustain long periods with limited or no interaction with ground, required for instance for the periods they spend behind the Sun as seen from Earth, when no radio contact is possible for weeks.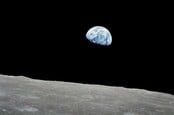 Damn you, coronavirus. Damn you. Now you've gone too far: James Webb Space Telescope, Moon mission work paused
READ MORE
"We are confident that with very limited and infrequent interactions with ground control the missions can safely remain in that operation mode for months, should the duration of the coronavirus mitigation measures require it."
The Cluster and Solar Orbiter birds are tasked with studying the Sun's solar wind and its magnetic field. ExoMars and Mars Express satellites are focused on examining the atmosphere and surface on the Red Planet.
It's not all bad news for science, though: ESA has other probes floating around in space that it will continue to support. Satellites monitoring Earth's atmosphere, oceans, and glaciers are not affected by the shutdown.
All eyes will be on BepiColombo over the next few weeks. This plucky spacecraft, which blasted off in October 2018, is made up of three separate components: the Mercury Transfer Module, the Mercury Planetary Orbiter, and the Mercury Magnetospheric Orbiter. It is expected to whiz past Earth on April 10 and perform a gravity-assisted maneuver to, as you might expect, Mercury, where it will analyse that alien world's atmosphere, geophysics, and magnetosphere to piece together its history.
Mercury is one of the least explored planets in our Solar System. Its close proximity to the Sun makes it difficult to study. Probes that get near have to combat the planet's sweltering temperatures and the Sun's strong gravitational effects. ®