Hands on Huawei, when translated from the original Chinese, means "terrible timing"*. Case in point: the Huawei P40 Pro packs one of the best smartphone cameras yet, but comes at a time when most people are (or should be) self-isolating.
With no restaurant meals to Instagram, or hazy drunken shenanigans to capture, it almost feels redundant.
After several months of cycling through the rumour mill, the Chinese tech giant has finally lifted the lid on its latest-and-greatest flagship series. As with previous launches, Huawei was expected to throw a flashy knees-up in Paris, but that plan (like almost all tech events) was scuppered due to the ongoing rampage of COVID-19, the disease caused by the novel coronavirus discovered in late 2019.
But no global pandemic would stop this intrepid reporter from getting his hands on a pre-release model. After all, this is The Register. We are professionals.
Braving the long walk downstairs from my home office, I risked life and limb to accept a package from my local DHL deliveryman, who sensibly left the package on my doorstep rather than handing it to me in person.
Hands-On
So, what's it like? We could just say "bloody good" and leave it at that – but then we'd be doing you a disservice. However, before I rattle off some thoughts, I want to stress that this piece is not a review.
Reviews are longer. They take time. Time to write, certainly, but also time spent with the product in question. Enough so that the journalist can pen an informed piece that accurately captures the highs and lows. That time is especially important when you're looking at a smartphone, not merely because they're expensive, but also because a simple software update can radically change the overall experience – by addressing bugs or introducing new features.
We got this phone exactly two days ago, which isn't nearly enough time to write a full-on review**. Therefore, please consider this piece a first look. We'll lay down a proper review in the coming weeks, so keep an eye out for that, too.
The Huawei P40 Pro packs a 6.58-inch display with a holepunch for the two selfie cameras in the top-right corner. Bezels are wonderfully tight, and the device is narrow enough to fit comfortably within one's palm.
It's a small thing, but the P40 Pro is primarily a camera phone. Wide screens are harder to hold and control. This tall form factor therefore makes landscape photography a bit easier.
Coating the rear of the device is a metallic, shimmering fascia, which is decidedly less prone to picking up fingerprints compared to the previous effort.
The Huawei P40 Pro runs Android 10 with the firm's latest EMUI skin. In the past, EMUI has suffered from something of a bum reputation, but over the years it's matured into something quite pleasant to use. It pushes you to use gestures to navigate through your apps, which feels natural and slick. Unlike other manufacturers, Huawei hasn't gone overboard on the bloatware either.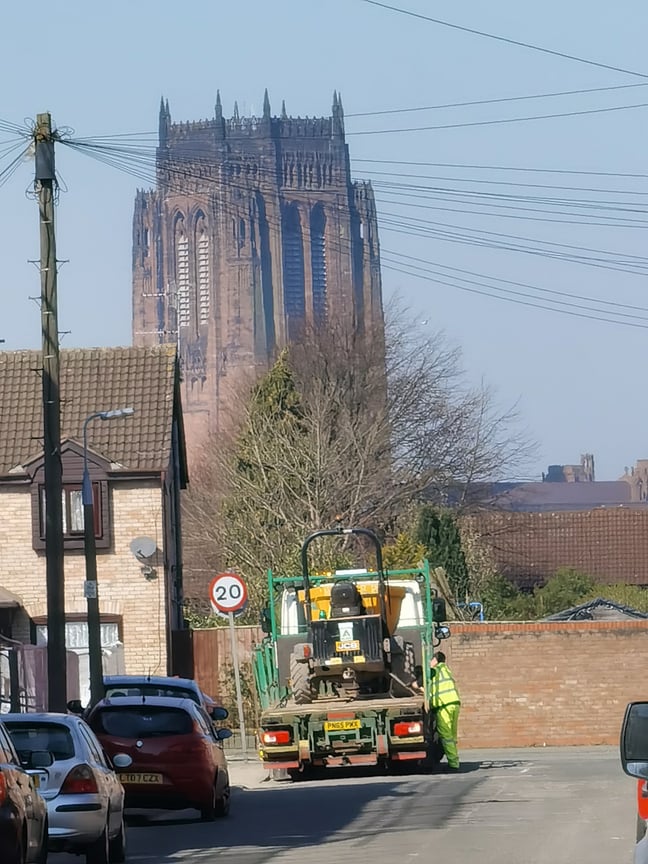 An impressive amount of detail - even when compressed
Of course, this is 2020, and Huawei is still very much living under an Entity List that prohibits them from licensing Google Mobile Services (GMS). That means no Play Store. No Chrome. No Google apps whatsoever.
Instead, you're pushed towards a bevy of alternatives. Chief among them is the Huawei AppGallery, which has shown promising growth in the past year, but still has a long way to go until it becomes a viable alternative to the Chocolate Factory's app store.
While it includes the likes of Telegram, Snapchat, Amazon Shopping, and Trainline, it also misses some key day-to-day apps. Slack is absent, so too is Facebook, WhatsApp and Messenger.
Of course, there are ways around that. You can always get a better-stocked third-party app store, like Amazon's. You can also move the apps on your old phone, via Huawei's Phone Clone tool. And if you're desperate, you can hunt through the darkest nether reaches of the internet to find APKs – although this comes with an obvious element of risk.
And then there's the camera, which offers solid performance both indoors, as well as during special quarantine-busting missions to the park. On a recent trip to my local Tesco, I was able to capture the despair of the empty pasta aisle with such precision, I almost felt like a Reuters journalist embedded in Caracas.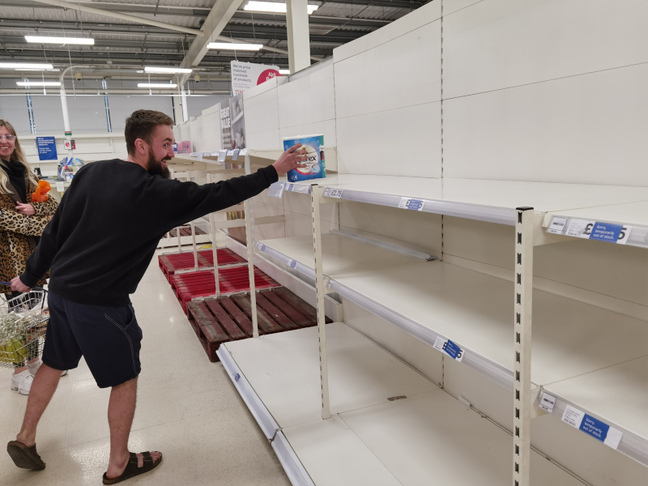 Area man removes last TP roll in area shop... reporting live from the frontlines...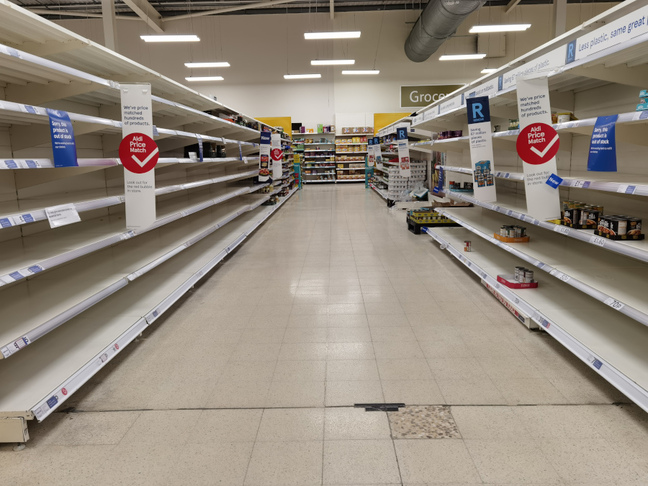 Pasta its prime stocking hours (sorry)
Colour performance is also excellent, offering sharp reproduction and excellent detail. Here's a few murals by my house I snapped.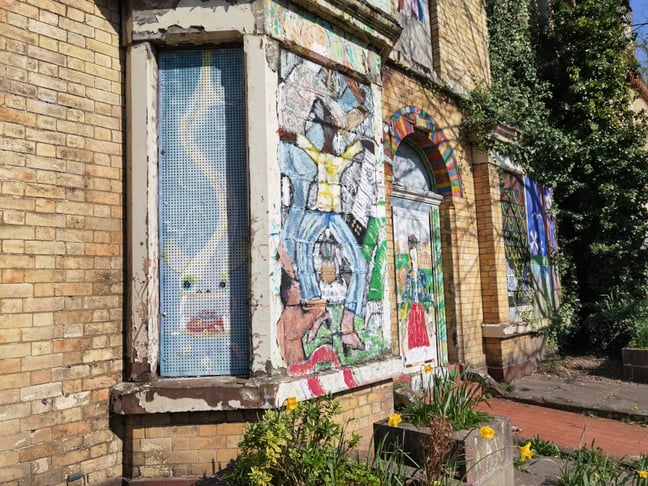 Colour handling is good
The primary shooter is a 50MP affair, which packs a custom 1/1.28 sensor, which promises better low-light performance and color performance. This also uses pixel binning, which combines several pixels on the sensor into a single larger one.
Augmenting this are two telephoto lenses that collectively provide the equivalent of 240mm zoom range. This comes in the form of a 40MP ultra-wide-angle lens, and a 12MP 5x periscope telephoto lens. There's also a time-of-flight sensor, which helps close-range photography, particularly in portrait mode.
Under the hood, there's a Kirin 990 5G chip. The model I received came with 256GB of storage and 8GB of RAM. At the time of writing pricing and availability are not yet available, but when we find out, we'll update this post. And keep an eye out for my full review later in April. ®
* It's entirely plausible I just made that up.
** Despite what some PR people think.