This article is more than 1 year old
Tech's big names start to disclose possible bottom-line coronavirus impacts
Warnings to investors from Dell, DocuSign, Cloudera and MongoDB reveal not all are completely terrified
Coronavirus has started to become a staple of the Form 10-K corporate risk disclosure documents filed by public technology companies.
Public companies in the United States file an annual "Form 10-k", which is best understood as the warts-and-all on-the-record companion to companies shinier and glossier annual reports. Form 10-Ks always detail risk factors a public company feels it must disclose to ensure investors are properly informed. The disclosures are sometimes blunt, but generally don't diverge too far from boilerplate statements about market conditions and known issues a company is already facing.
In fact, several recent 10-Ks filed late last week by enterprise tech companies familiar to Reg show the impact of the COVID-19 pandemic has become something worthy of disclosure.
DocuSign, which basically offers social-distancing as-a-service with its digital document-signing software and "Agreement Cloud", popped this into its 10-K.
We have undertaken measures to protect our employees, partners and customers, including by adopting a virtual meeting in lieu of our annual North American DocuSign Momentum conference and by requiring almost all employees to work remotely until at least March 31, 2020. There can be no assurance that these measures will be effective, however, or that we can adopt them without adversely affecting our business operations. In addition, the coronavirus outbreak has created and may continue to create significant uncertainty in global financial markets, which may decrease technology spending, depress demand for our solutions, and harm our business and results of operations.
MongoDB slipped [PDF] in a bullet point about potential problems caused by quarantine, plus the observation that "we expect the rapidly evolving COVID-19 pandemic will likely impact our sales pipeline and bookings.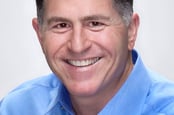 Dell, VMware withdraw fiscal 2021 guidance amid humming global supply chain and remote work boom
READ MORE
"In addition, COVID-19 could adversely affect workforces, customers, economies and financial markets globally, potentially leading to an economic downturn. While it is not possible at this time to predict the duration and extent of the impact that COVID-19 could have on worldwide economic activity and our business in particular, the continued spread of COVID-19 and the measures taken by governments, businesses and other organizations in response to COVID-19 could materially and adversely impact our business, financial condition or results of operations."
But it's not all gloom.
Cloudera, which disclosed all sorts of risks related to its merger with Hortonworks and competitive threats, popped this into its 10-K:
Due to our subscription-based business model, the effect of the coronavirus may not be fully reflected in our results of operations until future periods, if at all.
And Dell's mentions of coronavirus don't much beyond adding it to a long list of risks that comprises "raw material availability, manufacturing capacity, labor shortages, public health issues, such as the outbreak of the coronavirus disease 2019 (COVID-19), tariffs, trade disputes and protectionist measures, natural catastrophes or the effects of climate change (such as extreme weather conditions, sea level rise, drought, flooding and wildfires), and significant changes in the financial condition of Dell Technologies' suppliers." ®