This article is more than 1 year old
Dot-com price rises on their way over the next four years: ICANN approves Verisign contract, walks off with $20m
You thought thousands of complaints would make a difference?
Analysis The price of dot-coms will steadily increase over the next four years following DNS overseer ICANN's controversial renewal of Verisign's contract to run the top-level domain.
The wholesale price of a dot-com is $7.85. That will almost certainly increase by seven per cent starting in 2021 and each year thereafter until the contract ends in 2024, ending up at $10.29, providing dot-com operator Verisign with hundreds of millions of dollars in pure profit. Verisign, which has operated the dot-com registry for the past two decades, saw its share price jump seven per cent on the news.
ICANN felt it had little real choice but to approve the new contract, which involves the management of millions of dot-com domains, after it was negotiated directly between the US government and Verisign, and passed onto ICANN complete with a public announcement in 2018. Although the US government no longer has direct oversight of ICANN, it retains a significant influence over the domain name system and the dot-com contract is one of those areas.
But how non-profit ICANN has dealt with the contract raises yet more questions over its stewardship of the DNS world. Not only did the organization use its unique position to extract $20m from Verisign in return for renewing the contract, it also effectively ignored its own public comment process and laid bare its determined ignorance of the multi-billion-dollar market that it oversees.
Over 9,000 public comments were sent to ICANN regarding the contract renewal: a huge response for an organization that rarely receives more than 50 for a comment period. The organization admits in its summary of those comments that 95 per cent were explicitly opposed to the price rises.
But, rather than address those concerns in a constructive and objective manner, the staff-produced summary instead picks sides. It goes out of its way to diminish the arguments made against the changes as being self-interested, and actively argues that the volume of comments is not a cause for concern but a nefarious effort to influence the process.
Mobilized
"One of the reasons for the high volume of comments is that several organizations involved in the speculation sector of domain name industry mobilized their members and customers to submit comments to ICANN," argues the staff report [PDF].
It goes on: "The Internet Commerce Association (ICA), a group that represents domain investors, was particularly active in expressing its dissatisfaction with the proposed increase to the maximum wholesale price for .COM registry services, and mobilized its members to submit comments to ICANN org – including creating and promoting a tool to generate templated comment submissions forms available on its website, as well as using blogs and opinion pieces in various industry sites."
In the version [PDF] of the public comment summary made available to ICANN board to assist in making the decision, these views are watered down.
But in their place, somewhat bizarrely, the staff lists the top-selling dot-coms of all time – voice.com for $30m; sex.com for $13m – as an indicator of the financial value of dot-coms domains, even though they represent an extreme end of the market, equivalent to equating the global real estate market to the sale of a mansion in the Hollywood hills.
There are over 145 million dot-com domains and while there is a healthy secondary market, it represents only a tiny percentage of the domains that exist. The vast majority of dot-com holders are held by individuals or companies who do not wish to sell them but have built their online presence on them, and will now have to pay significantly more following this contract renewal.
ICANN ignores this and instead delves, very briefly, into the world of domain name reselling: "According to Namebio.com the average price of a .COM domain name traded on the secondary market and reported to Namebio.com was US$2,415, while the median price was US$1,643."
Monopoly money
Verisign has a monopoly over the dot-com registry and makes 93 per cent of its $1.23bn annual revenue from dot-coms sales. Industry experts say that thanks to the way that internet registries work at scale, the costs to Verisign of running the registry are going down year after year. The business already makes at least a 50 per cent profit margin on dot-coms and any price increases will be almost all pure profit.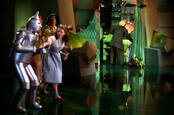 Four months, $1bn... and ICANN still hasn't decided whether to approve .org sale with just 11 days left to go
READ MORE
Verisign has frequently used the enormous financial heft that the dot-com contract gives it to control and distort the rest of the domain name market, not least when it secretly bought the rights to the ".web" registry, thereby killing off a possible competitor to dot-com. ICANN received the $135m auction price.
While acknowledging the central question of economics as to whether to approve dot-com price rises, and inserting its own commentary on the dot-com secondary market, ICANN then attempts to claim that economics should have no impact on its decision.
From the report: "While some commenters requested market analysis or economic study prior to ICANN taking action on the proposed amendment, ICANN org is not a competition authority or price regulator and ICANN has neither the remit nor expertise to serve as one."
It goes on: "ICANN's mission is to ensure the security and stability of the Internet's unique identifier systems. Accordingly, ICANN must defer to relevant competition authorities and/or regulators, and let them determine if any conduct or behavior raises anticompetition concerns and, if so, to address such concerns, whether it be through price regulation or otherwise. As such, ICANN org has long-deferred to the DOC and the United States Department of Justice (DOJ) for the regulation of wholesale pricing for .COM registry services."
No economist
Despite ICANN attempting to argue it has no need to carry out economic analyses of the market it sets the rules for, it is happy to directly benefit from its decision. It appended a $20m stipulation to the contract signing, requiring Verisign pay ICANN $4m a year for the next five years in order to "educate the wider ICANN community about security threats."
No such agreement exists with any other registry that ICANN oversees, and there is no explanation given for why this additional money is needed now, nor why such efforts are not covered by the existing ICANN budget, nor why the $20m needs to be attached to the signing of the new dot-com contract. It is transparently a pay-off negotiated by a market regulator from a company it regulates in return for its signature on a new contract.
Incredibly, the refusal to carry out any kind of economic analysis and an insistence that it is not a price regulator (despite the fact that the new contract continues to put ICANN in the position of deciding prices) comes as the organization faces another major decision entirely built around economics.
ICANN is due to decide in April whether to approve the sale of the .org registry to an unknown private equity firm for $1.13bn. That proposed sale was a direct result of ICANN approving a request by the current operator – the Internet Society – to lift price caps on all .org domains.
Despite overwhelming opposition to lifting those price caps, ICANN again ignored its public comment period and made the argument that it was not a price regulator in approving the changes. Its staff report on the thousands of comments was just as skewed and inaccurate as the one for the dot-com contract renewal. The day after the report was published, former ICANN CEO Fadi Chehade registered the company Ethos Capital which then went on the offer a billion dollars for .org a few months later.
In short, ICANN appears to be failing to do its job as DNS overseer, insisting that it can ignore economics while at the same time being thrown from crisis to crisis by those exact same forces. Not having the expertise is one thing; pretending that because you don't have it, you don't need it is quite another.
If the ICANN board wishes to be taken seriously, it must insist that the organization add a new economics department, and staff it with new and competent bods. ®