Swedish telco and network provider Ericsson has warned investors that a potential thawing in relations between the US and China caused by a change of regime in Washington could hurt its bottom line.
"Ongoing geopolitical and trade uncertainty from a range of factors may have a material adverse impact on Ericsson's business, operations, business prospects and consequently on operating results, financial conditions and our ability to meet its targets," the company told analysts at its Capital Market's Day 2020.
"These uncertainties, include the effects from ongoing trade disputes – notably between the US and China, and the uncertainty on how the change in US administration following the result of the 2020 Presidential Election may impact that trade dispute," Ericsson added.
The enormous white trunked beast in the room is Huawei. Ericsson has been a beneficiary of the US sanctions against Huawei, particularly in the UK, where it has won contracts to replace its rival's kit following the British government's decision to eradicate Huawei from mobile networks by 2027.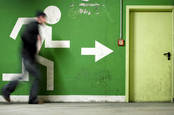 UK smacks Huawei with banhammer: Buying firm's 5G gear illegal from year's end, mobile networks ordered to rip out all next-gen kit by 2027
READ MORE
Last month, Ericsson scored a major coup when BT's EE network picked it to provide RAN equipment in several key markets, including all four home nation capitals: London, Belfast, Edinburgh, and Cardiff. This followed major purchase orders from Three in September, and O2 (which, for the sake of accuracy, was the sole UK carrier to avoid Huawei) in June.
The campaign was launched in anger by President Trump in May 2019 and he tightened the thumb screws in May this year too. He has accused Huawei if being a security threat by building backdoors into its kit to allow prying eyes in Beijing to spy on targets. Huawei has always denied this and so far no evidence has come to light that proves Trump's assertions.
In addition to the negative impact on Huawei's carrier business, the pressure from America has dented the company's smartphone business and caused it to scale back Enterprise operations too, at least in the UK.
Ericsson understandably fears that any loosening of sanctions against Huawei by a future Biden administration could stymie its own growth. This feels like a long shot, particularly given the bipartisan nature of the pressure placed against Huawei. Senators from both sides of the aisle lobbied the UK government to reverse its decision to permit Huawei on the non-core 5G network, for example.
Biden is the projected President Elect, and is on track to succeed Trump in January. The President has yet to concede.