Comment You've been there, done that and you quite literally have the T-shirt. Love them or loathe them, IT conferences are a feature of industry life. My first was CA World in New Orleans in 1998. In front of an audience of thousands, then Computer Associates CEO Charles Wang wandered across the stage pontificating as a chorus of children danced about him (no, really) and I knew I had indeed entered a whole new world of weird.
But is that world about to come to an end? Some think so. Earlier this week Laura Baldwin, president of IT education and conferences company O'Reilly, announced plans to permanently end mass face-to-face events. Restrictions around COVID-19 had forced the conference online, and O'Reilly, for one, was not about to turn back.
"Without understanding when this global health emergency may come to an end, we can't plan for or execute on a business that will be forever changed as a result of this crisis," she said. "With large technology vendors moving their events completely on-line, we believe the stage is set for a new normal moving forward when it comes to in-person events. We also know we are poised to accept that challenge."
At the end of last week, SAP threw in the towel on its Sapphire Now and ASUG Annual Conference: saying that the 2020 in-person event would "become digital experiences", while just days before, Google said its May I/O 2020 event, normally used for announcements relating to Android and other products, was cancelled completely, with product announcements to be emitted via blog.
But maybe O'Reilly is different. It sells books, videos, conference talks, interactive coding environments, custom training, and online events. It is not in the multibillion-dollar software business, per se.
Those companies invest huge sums in conferences to press the flesh with customers, analysts and the media. Last year, CES 2019 was set to have 4,500 exhibitors, 2.75 million square feet of space, and 180,000 attendees. Oracle OpenWorld San Francisco attracted some 60,000 visitors, and SAP Sapphire saw 30,000 people attend.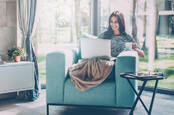 Coronavirus conference cancellations continue: Google and Microsoft axe WSL and Cloud Next
READ MORE
For these companies, IT conferences are not about helping users learn. They are about selling more product to a captive market. And that doesn't just mean enduring the keynote sound system booming the audience into an impersonation of enthusiasm at 8am as a CEO bounces onto the stage to declare a golden dawn in their computing dynasty. It's not about sleeping through the 4.15pm breakout session addressing the intricacies of data transformation in R. It's about knowing which vendor is doling out free beer and turning up at the exhibition stand before it runs dry. It's about the fun, the food and the meeting of minds.
"There's a serendipity factor at in-person events that virtual events just can't offer. Hallway meetings, finding that obscure booth in the back corner that has exactly what you need," as one Register reader put it.
Or as another said: "Folks REALLY like Vegas."
But perhaps it is time to change. "People have been asking for years why companies fly all over the planet for events, meetings etc. when video conferencing etc. exists," another correspondent said. "This crisis might just force the old habits to stop when they SEE it's unnecessary and money can be saved."
And money is what may settle the issue. Undoubtedly, many conferences will be pushed online for the remainder of the year. Sales will be down and IT companies will blame COVID-19 for the depressed state of the market.
When the market bounces back, vendors will get a visceral sense they are missing out on sales, and conferences will be back. But they will be smaller, fewer and cause less environmental damage. And that's a good thing. Perhaps it's time to let what happened in Vegas stay in Vegas. ®
Similar topics