This article is more than 1 year old
Official: Office 365 Personal, Home axed next month... and replaced by Microsoft 365 cloud subscriptions
Plus: Edge sharpened, Teams upgrades promised
Microsoft on Monday teased a few future features of its Edge web browser and Teams slack-killer. It also announced the rebranding of its cloud productivity suite Office 365 as Microsoft 365 – a subscription offering that already included Office 365, alongside Windows 10 Enterprise services and security features.
The Windows-and-cloud biz halted Edge stable channel updates ten days ago when Google's Chromium team did the same. This latest Edge revision, 80.0.361.69, for Windows, Mac, iOS, and Android, was released on March 19 and Microsoft is only now getting around to shining a spotlight on its work.
The Edge update incorporates several previously trumpeted features. There's Collections, a form of rich media bookmarking; InPrivate mode, which gets rid of history, cookies, and site data when a session is closed; and Immersive Reader, a clutter suppression tool to make web pages more readable and accessible.
While the Stable update channel is on hiatus, Microsoft is promising features that haven't yet been fully baked. At some point in the not so distant future, we're assured, InPrivate mode will hide Bing searches, users will be able to display browser tabs vertically, Smart Copy will allow copying and pasting content in a way that retains rich web formatting, and there will be a Password Monitor service (similar to Chrome's and Firefox's) to notify users when credentials auto-saved in Edge show up on the internet.
In a blog post, Liat Ben-Zur, corporate VP of Microsoft Edge, said these features can be expected to appear in Edge Insider builds "in the next few months."
Like the Paul Masson Mountain Winery, which long ago via spokesperson Orson Welles proclaimed, "We will sell no wine before its time," Ben-Zur offered reassurance that Microsoft will ship Edge code only when it's ready.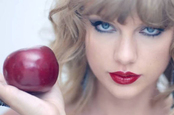 Official tailored Swift for Windows support promised in 5.3
READ MORE
"We will continue to be quality driven as we release new features," said Ben-Zur. "That means that all features will be tested in the Insider channels, starting in Canary and progressing to Stable only when we are satisfied with the level of stability and quality. If you downloaded the new Edge, all you have to do is wait."
Those who can't wait can try Edge 83.0.461.1, which debuted on Friday, via Microsoft's Edge Dev channel.
Microsoft however did have more present-focused news, by which we mean taking place only three weeks hence: On April 21, Office 365 will become Microsoft 365.
Say hello to Microsoft 365
That means Office 365 Personal and Office 365 Home subscriptions will be replaced by Microsoft 365 Personal and Microsoft 365 Family subscriptions, $7 and $10 respectively per month. These represent the first consumer-focused Microsoft 365 subscriptions.
The company also announced two Microsoft 365 additions: the Microsoft Family Safety app and Microsoft Teams for consumers, which should show up in preview "in the coming months." Hopefully then coronavirus lockdowns will have abated, which means Redmond has missed another opportunity to expand.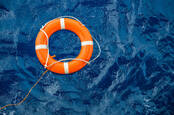 Microsoft qualifications will pad the CV for another year, Teams for ventilator boffins, and Windows 10 threatened with very retro news app
READ MORE
The reason for the name change has something to do with AI: "An evolution of Office 365, Microsoft 365 builds on the foundation of Office infusing new artificial intelligence (AI), rich content and templates, and cloud-powered experiences to empower you to become a better writer, presenter, designer, manager of your finances, and deepen your connection to the people in your life," explained Yusuf Mehdi, corporate VP for modern life, search, and devices at Microsoft, in a blog post.
In practical terms, that means those crafting documents or other media in Microsoft 365 can get help from AI tools like an expanded version of Microsoft Editor. Accessible via Word and Outlook.com, and as a separate browser extension for Microsoft Edge and Google Chrome, Microsoft Editor does algorithmically-assisted spelling and grammar checking, as well as plagiarism detection. It can also offer Rewrite suggestions for those who can't come up with a suitable way to rephrase a particular passage.
The Family Safety app, for Android or iOS users with Microsoft 365 subscriptions, can manage screen time on Windows PCs, Android and Xbox, location sharing, and notifications. It will also provide parents with driving reports on inexperienced drivers without – Microsoft promises – ratting out careless kids to insurance companies and potentially inflating premium payments.
Alongside the consumer-oriented rebranding, some of Microsoft's small business-oriented offerings will get new names: Office 365 Business Essentials will become Microsoft 365 Business Basic; Office 365 Business Premium will become Microsoft 365 Business Standard; Microsoft 365 Business will become Microsoft 365 Business Premium; and Office 365 Business and Office 365 ProPlus will both become Microsoft 365 Apps.
But not all of them: Office 365 for Enterprise, Office 365 for Firstline Workers, Office 365 for Education, and Office 365 for Government will continue to be known by their birth names.
"We're always looking for ways to simplify," explained Jared Spataro, corporate VP for Microsoft 365 in a separate blog post. "This new approach to naming our products is designed to help you quickly find the plan you need and get back to your business." ®