This article is more than 1 year old
UK civil service has a new boss: Alex Chisholm dubbed permanent secretary for the Cabinet Office
Set to replace John Manzoni on 14 April, but no word on the new chief digi officer
John Manzoni – permanent secretary for the Cabinet Office and CEO of the UK civil service who had an agenda to introduce more digital services – has been replaced with Alex Chisholm.
Chisholm – currently permanent secretary for the Department for Business, Energy & Industrial Strategy (BEIS) – takes on the new role from 14 April, several sources familiar with the matter told The Register.
Michael Gove, Chancellor of the Duchy of Lancaster and Minister for the Cabinet Office, said: "In the medium term, much of Alex's work will necessarily be coronavirus response related. But Alex will be responsible for supporting ministers to develop and then drive forward a reform programme for the Civil Service, building on the Government's existing efficiency programme. He will also supervise all the Cabinet Office's various work programmes including on preparing for the end of the transition period, strengthening the union, and defending our democracy."
Sir Mark Sedwill, head of the civil service, said: "I have asked Alex to lead the ongoing transformation of the Civil Service to further enhance its efficiency, effectiveness and agility, creating the high-performance, innovative and digitally powered service we need for the times we are in. He will also bring proven leadership skills to help guide and support the 7,000 talented staff who work across the Cabinet Office and its Arm's Length Bodies."
Shortly before the announcement, the move was confirmed in an email distributed internally at the Cabinet Office, in which Chisholm was also named as COO of the civil service, a title formerly held by Stephen Kelly, who went on to run Sage and is currently a director and investor at Kimble Applications.
News that Manzoni, an ex-BP exec, is leaving his high-profile public sector role is not new: according to the FT in January, he was due to leave this summer. But the pace of his departure has surprised several of our sources.
"Although we all knew it was coming this year, everything had been delayed by COVID-19, so I'm surprised this has been announced now," our insider added. "The biggest question/issue/danger for the IT industry is that the Government CDIO has not been announced and Manzoni was leading this."
The £180,000-a-year salaried chief digital information officer role was advertised in September. The job is to cheerlead the government's 17,000-strong digital, data and technology (DD&T) community.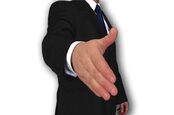 UK govt right to outsource everything 15 years ago – civil service boss
READ MORE
One source said the word in Whitehall was that the candidate for CDIO had been chosen but they backed out when they found they had "no budget or clear ownership". The name of that candidate is unknown.
Another source close to government tech questioned what legacy Manzoni leaves in that he didn't put a bullet in the failed Verify scheme, and "didn't understand or support the digital agenda". Government Digital Services has "no influence" in 2020, our source added.
Chisholm is a bit of an unknown entity, at least according to our government IT people. He's been in situ since 2016, and prior to that worked at Pearson plc, the FT, and was chief exec of the Competition and Markets Authority. He actually took a pay cut to leave the CMA and join BEIS. ®