Talk about ill-gotten gains: Coronavirus KOs Xerox's $30bn months-long hostile takeover bid of HP Inc
Turmoil in the financial markets fells ambitious acquisition plan
Xerox said on Tuesday that it is ending its hostile bid to acquire printer-and-PC maker HP due to financial complications arising from the ongoing COVID-19 coronavirus pandemic.
"The current global health crisis and resulting macroeconomic and market turmoil caused by COVID-19 have created an environment that is not conducive to Xerox continuing to pursue an acquisition of HP Inc," the company said in a statement.
"Accordingly, we are withdrawing our tender offer to acquire HP and will no longer seek to nominate our slate of highly qualified candidates to HP's Board of Directors."
The copier company expressed disappointment that the deal will not be consummated but said the health and welfare of employees, customers, partners, and other stakeholders takes precedence.
Earlier this month, Xerox paused its takeover attempt, citing the need to prioritize the health of its employees.
But euthanizing its acquisitive ambitions also serves to protect the health of Xerox. Its tender offer of more than $30bn is significantly more than HP's current market capitalization (about $25bn) and Xerox's market capitalization, at around $4bn, is about half what it was when the acquisition seemed worth pursuing.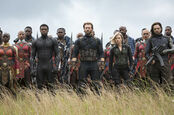 Stockholders, assemble. HP's latest argument: Do you really trust Xerox to take us over during a pandemic recession?
READ MORE
Last week, HP CEO Enrique Lores and chairman Chip Bergh argued against the deal in an open letter to shareholders. Xerox's plan, the execs said, would burden HP with debt and threaten its financial viability.
"We remain firmly committed to driving value for HP shareholders," said an HP spokesperson in a statement emailed to The Register.
"HP is a strong company with market leading positions across Personal Systems, Print, and 3D Printing & Digital Manufacturing. We have a healthy cash position and balance sheet that enable us to navigate unanticipated challenges such as the global pandemic now before us, while preserving strategic optionality for the future."
Back when Xerox made its initial $33.5bn bid in November 2019, HP rejected the offer because it "significantly undervalues" the company. Xerox turned hostile in January, prompting HP to resist more vigorously.
Xerox maintains that the deal would have been beneficial to both companies and took another swipe at the recalcitrance of the HP Board.
"There remain compelling long-term financial and strategic benefits from combining Xerox and HP," Xerox said. "The refusal of HP's Board to meaningfully engage over many months and its continued delay tactics have proven to be a great disservice to HP stockholders, who have shown tremendous support for the transaction." ®