Sucks to be you, ICANN. We can go our own way: Opera to support sites using renegade top-level domain .crypto
Is this the end of the DNS? No, but it is curious to see where this is going
Opera has updated its lightweight browser for Android so that it can access unofficial .crypto domains, primarily to exchange cryptocurrency.
Support for .crypto in Opera will "bring the blockchain-browsing experience to a new level," the Norwegian software maker gushed on Monday.
Crucially, dot-crypto simply doesn't exist in the global domain name system, and is not recognized by DNS overseer ICANN nor the world's DNS resolvers. It is a renegade generic top-level domain masterminded by Unstoppable Domains.
By using a domain, such as sendmemoneee.crypto, linked to a blockchain, sending and receiving cryptocurrency becomes much easier as you only need to recall a domain name (ending in .crypto) rather than a long wallet ID.
In its effort to carve a niche in the browser market, Opera has been embracing cryptocurrency. Back in December 2018, it added a built-in crypto wallet to its Android browser and then later to its desktop browser. It then extended that to allow for purchases with cryptocurrency. As such, adding a simple addressing system makes sense. It is also a vote of confidence in Unstoppable Domains and Ethereum's alternate root approach.
Independent or reliant?
That said, despite some careful wording and some determined efforts to channel frustration with today's DNS infrastructure – the saga of the .org proposed sale, for example – the approach is in no way an effective replacement to the global DNS, which is decentralized but for the root zone at its heart, overseen by ICANN subsidiary IANA.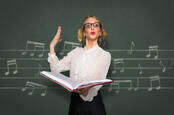 Did you know? Internet money lender Opera also offers a free web browser
READ MORE
For one, the .crypto domains are almost entirely reliant on the global DNS to function. If you go to one of the existing .crypto addresses – Unstoppable Domains is promoting four choices: Myetherwallet.crypto, coinomi.crypto, kyber.crypto and pomp.crypto – chances are that you will end up viewing it on someone else's traditional domain; a dot-com or .io. For example, Myetherwallet.crypto redirects to a cloudflare-ipfs.com/ipfs URL, when using Unstoppable Domains' Chrome extension. IPFS is a peer-to-peer file-sharing protocol Opera now supports, which can be used to form a decentralized web.
As such, the system is riding on top of the existing DNS rather than operating as an alternative.
Until Opera's announcement, the only way to view the domains was to install the Chromium-based Unstoppable Browser, or the aforementioned browser plugin – an approach that has been tried in the past but never found much support (New.net, anyone?)
The system is also going to suffer from the exact same problems as the dark web. It attracts fraudsters and criminals and so scares off most users while drawing in law enforcement like a magnet.
Opera seems to think it's a risk worth taking. Here's what its Head of Crypto Charles Hamel said about the move: "Being able to acquire cryptocurrencies without having to go through an exchange, directly from the wallet makes the process easy for our users. Expanding this feature to more regions is key to driving blockchain-adoption." ®