This article is more than 1 year old
Samsung calls it a day on liquid-crystal display, says quantum dot is really hot
Low demand, supply glut. Why bother?
Samsung Display will discontinue production of LCD panels by the end of the year due to falling demand for the increasingly marginalised tech and a supply glut in the market.
This shift shouldn't affect outstanding orders, the chaebol said, telling Reuters: "We will supply ordered LCDs to our customers by the end of this year without any issues."
The shutdown is indicative of wider turmoil in the LCD market, with manufacturers across the board cutting output throughout 2019 due to depressed wholesale prices. This is partially attributable to activity in the Chinese market, where manufacturers have been able to wage a price war thanks to generous government subsidies.
Another factor compounding Samsung Display's woes is the broader shift from LCD to OLED and AMOLED tech. This is most keenly observable in the mobile market, with most mid-to-high-end phones touting the latest displays, which offer better colour and battery performance.
Analysts at DSCC expect gross spending on OLED displays to overtake LCDs this year, with spending on the latter to continue its decline in the coming years.
Samsung Display operates two LCD production lines within its South Korea manufacturing apparatus, as well as two LCD-only factories in China.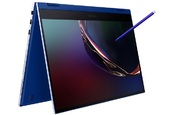 Weird Flex but OK: New Samsung laptop lines haul QLED monitor tech squinting into the sun
READ MORE
There's still a huge questionmark hanging over the fate of Samsung's Chinese operation. However, the firm, which supplies display parts to arch-rival Apple, plans to spend more than £8.65bn upgrading one of its domestic production lines to make quantum-dot (QLED) panels.
QLED compares favourably to OLED in terms of brightness and colour range, but benefits from a lower theoretical manufacturing cost, which will be most keenly realised when mass production finally reaches momentum.
The displays also surpass OLED screens in some areas. QLED can show the full colour gamut, even when the brightness is cranked up to max. This makes them ideal for smartphones, which are often used outside on bright summer days.
QLED tech also wins points for durability. OLED screens can degrade over time, showing fewer and fewer colours. That isn't the case for QLED panels, which are made of inorganic material. They're also more resilient against burn-in – the visual artefacts left behind when a screen has displayed the same thing for too long. ®