This article is more than 1 year old
Uncle Sam turns the screws on VoIP providers allegedly used by coronavirus, tax, bogus tech support scammers
This being America, they weren't too hard on most of them
The US government is cracking down on Voice-over-IP (VoIP) providers accused of giving safe harbor to robocall spammers.
Uncle Sam's trade watchdog the FTC this month sent official notifications – read: strongly worded letters – against nine VoIP providers it says are allowing crooks to make illegal robocalls with coronavirus-related spam. In short, the comms businesses are being accused of not doing enough to stop people on their networks from mass-calling numbers with bogus virus treatments.
The nine are: VoIPMax, SipJoin Holding Corp, iFly Communications, Third Rock Telecom, Bluetone Communications LLC, VoIP Terminator Inc, (AKA BLMarketing), J2 Web Services Inc, VoxBone US LLC, and Comet Media. The letters note how the VoIP platforms are being used to offer things like unapproved cures and treatments for the disease, based on herbs or vitamin supplements, in violation of US law.
"It's never good business for VoIP providers and others to help telemarketers make illegal robocalls that scam people," said Andrew Smith, director of the FTC Bureau of Consumer Protection. "But it's especially bad when your company is helping telemarketers exploiting fears about the coronavirus to spread disinformation and perpetrate scams."
Basically, the VoIP operators are being told to crack down on their scummy users or face possible legal action.
"Failure to immediately correct the violations cited in this letter may result in legal action, including, without limitation, seizure and injunction," the FTC warned [PDF]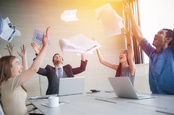 Since the FCC won't act, Congress finally moves on robocalls by passing half-decent TRACED Act
READ MORE
Meanwhile, the US Department of Justice also launched an offensive against VoIP platforms that allegedly let customers abuse internet phone services to spread snake oil. Uncle Sam's prosecutors this month secured court-approved injunctions to freeze a bunch of VoIP providers accused of facilitating robocalling scams. These schemes, it was claimed, were particularly nasty, impersonating the IRS and Social Security administration, looking to scare marks into coughing up money for a supposed bill or fine.
"These massive robocall fraud schemes target telephones of residents across our country, many of whom are elderly or are otherwise potentially vulnerable to such schemes," said Jody Hunt, assistant Attorney General of the department's civil division.
"The department is committed to stopping this unlawful conduct and pursuing those who knowingly facilitate these schemes for their own financial gain."
The VoIP providers in question – Ecommerce National LLC and SIP Retail, said to be run by husband-and-wife Nicholas and Natasha Palumbo of Scottsdale, Arizona; and Global Voicecom Inc and Global Telecommunication Services Inc, said to be run by Jon Kahen, aka Jon Kaen, of New York – were also accused of allowing customers to impersonate Microsoft and other huge companies.
"As also alleged, the defendants were warned numerous times that they were carrying fraudulent robocalls — including calls impersonating government agencies, such as the Social Security Administration, the IRS, and legitimate businesses, such as Microsoft," prosecutors claimed, "And yet continued to carry those calls and facilitate fraud schemes targeting individuals in the United States."
As per the court-approved injunctions, the operations run by Palumbos and Kahen have stopped. In the case of Kahen, permanently as a result of a settlement with prosecutors. For the Palumbos, a civil court case, brought against them by the US government, continues, and a preliminary injunction was obtained. There has been no admission nor finding of wrongdoing in either case. ®