Xiaomi, phone home: Chinese everything shop currently making most sales on smartphones
For now. (Having mattresses and smartbogs to fall back on doesn't sound so nuts anymore)
Over half of Chinese electronics, scooters and underwear corp Xiaomi's revenue came from smartphone sales, according to audited figures published today [PDF].
For now. Given the current situation for the world's mobe-makers, the fact that it also sells scooters and knickers probably doesn't doesn't sound so silly.
Its movement up the chain of smartphone flingers, however, is probably partially attributable to Xiaomi's aggressive expansion in Western Europe – the firm first launched in Spain in 2017 with its Mi Mix 2 flagship. Since then, it has painstakingly rolled out its mobiles, territory by territory, opening a chain of retail stores and inking deals with carriers to offer their phones in-store.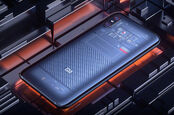 Xiaomi anarchy in the UK: Chinese tat-flinger wants to slip its cheapo flagships in Brit pockets
READ MORE
In January, Xiaomi president Shou Zi Chew declared the firm was the fourth-largest smartphone manufacturer in Western Europe. Q3 2019 figures from Canalys lend credence to this boast, showing the upstart firm trailing the usual characters: Samsung, Huawei, and Apple.
According to today's figures, Xiaomi's Western European smartphone shipments grew 115.4 per cent during the 2019 calendar year. The biggest sales growth came from Italy, which saw a 206.2 per cent year-on-year jump during Q4 2019. Numbers in Spain and France were also encouraging, with shipments surging 65.6 per cent and 69.9 per cent respectively.
Lifestyle and IoT products brought another RMB 62.1 billion (about £7bn) in revenue to the kitty, with this part of the business growing by 41.7 per cent year-on-year.
Xioami flashed total revenues of RMB 205.8 billion (circa £23bn), representing a year-on-year growth of 17.7 per cent. Net profits grew by 34.8 percent to RMB 11.5 billion (about £1.3bn), bolstered by growth figures in its smartphone and lifestyle businesses.
As for the mobile division overall, it saw unit sales of 124.6 million and revenues of RMB 122.1 billion (£13.8bn). About 32.6 million of these sales were made during Q4 2019.
Those unacquainted with Xiaomi might not know the firm flogs an almost unending amount of kit. Its repertoire includes everyday household gadgets, like kettles, toastie makers, and irons. You can even get a Xiaomi smart toilet seat that includes a built-in bidet – which sounds strangely reasonable, considering the current dearth of bog roll.
And if the thought of water gushing up your backside does nothing for you, you'll also be glad to discover the firm sells its own eco-friendly toilet paper. Yes, Xiaomi has more fingers in pies than someone with a fetish for Melton Mowbrays.
The firm also does a brisk trade in electric bikes and scooters. The Xiaomi Mi365 scooter was, at one point, the bedrock of most scooter-sharing fleets. One-time unicorn Bird deployed thousands of them across the globe, much to the chagrin of local authorities.
There probably won't be much of a market for Xiaomi's electric scooters in the coming months, given the disruption caused by COVID-19. Smartphones and toastie makers, however… we'll have tuna with ours. ®