Half of organisations willing to be led into the first circle of hell, or what Dante might call upgrading an ERP system
Steady now
---
A survey of more than 800 organisations has found that 53 per cent are looking to upgrade enterprise resource planning (ERP) systems.
It's a momentous move given the long legacy of failed ERP projects. Just ask aerospace giant BAE, which delivered an Infor ERP system project for its Air sector division four years later than originally planned.
But it seems current systems and architecture are too slow: Across Europe, the Middle East and Africa, 42 per cent of businesses say their mish-mash of legacy ERP and other apps (hybrid IT) is slowing their ability to keep up with needs, according to enterprise architects responding to the survey by market researchers at Coleman Parkes.
In the UK, only 45 per cent of businesses feel they are able to keep applications up to speed with demand; 27 per cent are figuring out how to catch up; and 8 per cent feel they are lagging behind.
But, regardless of how daunting it can be, upgrading ERP is seen as the answer. In moving to the next version or a new ERP supplier, 52 per cent of organisations said they can improve customer experience, 47 per cent said they can integrate their applications, and 40 per cent reckoned they can "achieve IT agility".
When asked how they intend to meet these goals, 79 per cent said by migrating infrastructure to the cloud while 76 per cent said by standardising and consolidating applications.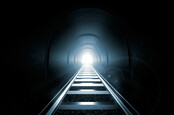 Hey, £18bn-revenue defence megacorps screw up ERP overhauls too: BAE took a £36m hit for delayed rollout
READ MORE
But those wanting to update ERP are hitting barriers too. The survey, sponsored by Dell's cloud integration arm Boomi, found that 42 per cent of UK businesses struggle to convince leadership that modernising these systems is paramount, while lack of proper governance is a roadblock for 56 per cent.
There is hope. The majority of organisations reckoned they have broken the cycle of maintenance that was seen as strangling ambitions to do more than just keep the lights on. Spending here has fallen from around 70 per cent of the IT budget to just 35 per cent, allowing money to be diverted into modernisation (33 per cent) and innovation (32 per cent).
The idea is that this will free up time and money to move to the cloud: 56 per cent of EMEA organisations believed that all ERP deployments will be in the cloud by 2021. This is, after all, a poll paid for by Boomi.
We've heard a lot about moving business applications to the cloud, but they have stayed stubbornly on-prem. In 2016, US IT industry group CompTIA found that only 26 per cent of firms use cloud computing to support core business applications such as ERP. And IDC said last year that 70 per cent of workloads will still remain on-premises until 2023. ®
Similar topics
Broader topics