Capita inks deal with NHS to 'bring back staff': Workers get an hour of training to recruit and vet retired doctors, nurses
Asked to verify the identity of medics using video chat apps Zoom and Facetime
Exclusive The Register can reveal Capita gave 60 minutes of training to staff it tasked with screening recently retired doctors and nurses that were urged by the NHS to return to active duty during the crisis.
Our sources told us that the firm's staffers were asked to dial in for a one-hour "virtual" training sesh this past weekend, after which they were expected to immediately get to work hauling back what the outsourcer terms "Returners" to provide additional cover to hard-pressed services during the current COVID-19 pandemic.
The project, Capita told its employees, was awarded to the People Services division on 29 March. The value was not specified.
Capita, which is calling the effort "Project NHS - bring back staff", wrote to staff on Friday 3 April to say it had, in that week alone, already trained "400 colleagues" to do the vetting work.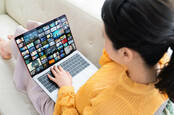 Capita cuts projects, furloughs workers due to 'unpredictable level of disruption' from COVID-19
READ MORE
In the email, seen by us, Chantal Free, executive officer of People Solutions at Capita, said 20,000 medics had come out of retirement and each must legally undergo a professional screening process before returning to the field.
"Obviously, it is crucial this process does not delay their return," she said. The 400 staff had been "contacting returners, collecting and processing the information necessary" for the docs and nurses "to be redeployed, and conducting the necessary background checks".
More staff were asked by Free to put themselves forward.
After the training session offered by Capita, which was to run during a one-hour slot from 8am on Saturday 4 April and 9am on Sunday 5 April, the staffers were asked to immediately start a 12-hour shift that ran from 9am to 9pm on the Saturday, and/or work a 10-hour shift on the Sunday from 10am to 8pm. The workers were offered £200 "per day" – although the value of "day" was not defined.
The Capita kids were told they needed to use company kit with Google Chrome, IE11 or the latest Safari browser, although the process "can work on older versions too". Capita added that it "had problems with Edge in the past".
The Reg understands that so many Capita employees – more than 500 – pitched in over the weekend that it was more than the outsourcer's systems could support. In a note seen by The Reg yesterday, Free told employees: "We were not able to select everyone who applied, or allocate work to everyone we trained." Such staffers were told to "feel free to take a couple of hours off your normal work this week".
10-day turnaround process
Capita documents seen by The Reg explained: "Due to the urgency of this work, we need an efficient, accelerated approach which will ensure that people are able to start work within 10 days of expressing their interest."
The criminality check, for example, is put off until at least three days after the "Returner" has been contacted. The docs stated: "We will apply for returner's criminality check at a later date in order to speed up the recruitment process" – this happens between day 3 and 6 in the process.
Employees were asked to verify identity using the Photo ID provided by the medic and video chat apps with variable security credentials including Facetime, Zoom, Skype, WhatsApp and Teams, to visually check the person is who they say they are. Failing that, they're instructed to ask for the medic to send in a selfie with the photo ID.
What's it worth?
We have asked Capita, the Cabinet Office and the NHS about the value of the work. Under emergency legislation in the Coronavirus Act 2020, the government temporarily modified registration of nurses and other health and care professionals.
We understand this work to be a strategic civil service/health department-level discussion likely put together in a matter of days rather than a formal public contract.
A Capita spokesperson told us: "We can confirm that we are supporting the NHS to help vet and onboard thousands of returning nurses and doctors as a result of the COVID-19 crisis.
"At Capita, we've been responding to a number of requests from the Government to assist in the fightback against the coronavirus.
"In this instance, we mobilised resources very quickly to respond to a critical NHS need; and have already enabled hundreds of returning clinicians to be deployed on the front line.
"We are very proud of the role Capita's people are playing, and their commitment and professionalism, during these unprecedented and challenging times."
Last Friday, Capita reassured its investors by letting them know it was exploring "100 situations" where it would provide "the UK Government COVID-19 response with additional services".
It said:
This includes contributing resource to healthcare call centres as well as being part of an initiative to set up health testing centres. Some private sector clients have also asked for additional help to respond to higher demand from their customers.
Capita also confirmed recently it had slashed £25m from planned capital spending in response to the "unprecedented situation" caused by the novel coronavirus outbreak and planned to "furlough" a number of employees as per the scheme outlined by the government in the previous week.
At the start of last week, Capita's CEO and CFO said they would take a "voluntary" pay cut of 25 per cent due to the uncertainty around the business during the novel coronavirus outbreak.
At the start of last month, the firm chalked up larger than expected losses for calendar 2019, with revenues down 4 per cent to £3.7bn, operating profits down 8 per cent to £400k and a loss of £62.6m before tax. ®