This article is more than 1 year old
DataStax buries Apache hatchet and launches features to make NoSQL Cassandra faster, safer and more graphable
The project 'got kind of gangly and awkward for a while' dev relations veep tells The Reg
Distributed NoSQL database slinger DataStax has launched an upgrade to its flagship product, DataStax Enterprise, adding new features aimed at improving speed, control and graph analytics.
But the way the DSE 6.8 announcement was made is bound to catch the ear of interested observers.
Patrick McFadin, veep of developer relations, eulogised over the firm's born-again commitment to the open-source movement.
"This is a core value of DataStax. Open source as a philosophy of running our business is non-optional," he told The Register.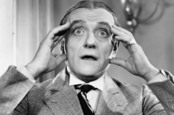 Fear of Staxit: What next for ASF's Cassandra as biggest donor cuts back
READ MORE
It's a turnaround which he attributes to the arrival of CEO Chet Kapoor from Google in October last year.
The issues date back to June 2016, when the Apache Software Foundation commissioned a special report on the potential control DataStax had over the Cassandra NoSQL database and related educational and marketing activities.
DataStax's response was to shut down its community voice Planet Cassandra and shift its developer relations team to the DataStax Academy.
But McFadin put the spat down to the teenage growing pains of the Cassandra distributed online database, which counts Netflix, Spotify, eBay and Instagram among its users.
"These were kind of awkward adolescent years of the project. It grew up fast and it got kind of gangly and awkward for a while. But now we're starting to mature," he said.
The philosophy is now to lead with code and not with words, McFadin said, citing the recent release of an open-source Kubernetes operator for Apache Cassandra.
Other new features, such as guardrails, will be put up for open-source adoption. They allow rule-based protection of clusters by enforcing best practices, essentially preventing developers from breaking live clusters.
It's open to debate whether Apache Cassandra will want to adopt these features, as they may be seen as reducing developer freedom. But McFadin said enterprise customers were looking for a "hard stop" in terms of ensuring cluster robustness. These features may, however, be introduced to Apache Cassandra through the system of Cassandra enhancement proposals (CEP).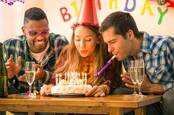 Apache Cassandra at 10: Making a community believe in NoSQL
READ MORE
DataStax Enterprise 6.8 is available for download here.
Enhancements also include a Graph Engine, designed to do graph analytics on data held in Cassandra, without having to export it to a graph database and avoiding duplicating data. When creating a Cassandra table, users can add tags to signify graph attributes such as edge or vertex, and query it in real time using the Gremlin traversal language.
Other new features DataStax is promoting include faster scale-out, which the vendor claimed accelerates data streaming from hours to now minutes. There is also a DataStax Enterprise Desktop, a "cross-platform container-based tool" that helps users manage the development environment, provisioning, security and data protection.
DataStax has long led the Cassandra charge. Its ups and downs with the Apache Software Foundation demonstrate the tricky balance commercial firms need to strike between giving to and getting from the open-source movement. But as companies outside specialist internet firms want to try out distributed databases, the need for enterprise features will only grow. ®