This article is more than 1 year old
Still waiting for your Atari retro gaming console? You're not alone: Its architect has just sued the biz for 'non-payment'
Xbox co-creator Rob Wyatt would like his $260,000 invoice paid, please
The architect of a retro games console has sued Atari for allegedly failing to pay his invoices, amounting to $261,720.
Rob Wyatt's company, Tin Giant, was hired in July 2018 to design the Atari VCS console, but quit the contract in October 2019, telling The Register he had resigned because "Atari haven't paid invoices going back over six months."
Tin Giant's invoices are included as part of his lawsuit [PDF], and show Wyatt and software engineer Adam Litton were hired at a rate of $140 an hour to design the console from the ground up, based in large part on the fact that Wyatt was the chief architect of Microsoft's original Xbox console.
The alleged unpaid invoices cover work from March to September 2019, during which time both men were working on the project full time. The first two invoices, totaling $45,000, were sent to Atari in June 2019; the remainder were sent just days before he quit the project, we're told.
Wyatt was critical to the project's progress: Atari has not developed or manufactured a games console for over 20 years. Atari's current CEO, Fred Chesnais, owns the rights to the name and for years has announced a series of projects that seek to capitalize on the famous brand but which don't seem to exist on anything but paper.
The Atari VCS, originally called the Ataribox, was first announced in June 2017. To Atari's surprise and delight, however, it proved a success, raising $3m through a crowdfunding campaign. The only problem was that Atari comprised two staff, neither of whom had any experience in designing or building games consoles.
Failed launch
Despite announcing in December 2017 that the console would be available to pre-order later that month, the company pulled the launch at the last minute and its website went offline. It was later claimed the launch was pulled because Atari had been threatened by controller maker Dreamgear, whose design the startup had been planning to use, but which it did not have the rights over.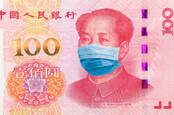 Atari would love to ship its VCS console but – would ya believe it – there's yet another delay. This time, it's the coronavirus's fault
READ MORE
The company went silent for several months before it reappeared at the Games Developer Conference in San Francisco in 2018 to show what it laughingly called a prototype but which was nothing but an empty plastic box.
We called Atari on this, only to be subsequently accused of being "fake news" by the biz, at which point we released the audio of our interview with Atari COO Michael Arzt. This backed up every detail in our story and revealed that he had refused to answer even the most basic questions about the project.
That same month, Atari was sued by the man who had first approached Atari with the idea of doing a modern version of its classic 2600 console, Feargal Mac Conuladh. Conuladh claimed Atari had reneged on a deal to give him a 4 per cent cut of crowdfunding revenues over $200,000, plus 25 per cent of the limited company set up to launch the console (Atari VCS LLC), and shares in the Atari company. Conuladh said he never received the $112,000 he was owed and sued. He settled out of court in May 2019 for €75,000 ($82,400).
Despite having twice promised to launch and having taken in millions of dollars, it wasn't until July 2018, in an effort to stop the project falling apart, that Atari hired Tin Giant to design the console. It's not clear what Atari was intending to provide to customers before that point.
And it still hasn't shipped
It has been nearly three years since Atari announced its console and despite three separate money-raising rounds where gamers have been asked to hand over hundreds of dollars to "pre-order" their kit, Atari has yet to ship a single product.
Its latest update, posted on March 19, still has not given a shipping date, with the biz claiming that the coronavirus outbreak has impacted manufacturing of its "first 500 units" in China.
"We are SO close and need to have China's manufacturing industry, the Atari VCS supply chain, and retailer distribution systems back in order and at full capacity to be able to establish firm shipping and launch dates," it said.
The new console's architect, Rob Wyatt, claimed in his lawsuit, filed in a US federal court in Colorado this month, that he met all the "the services deliverable milestones in accordance with parties' mutually agreed schedule; and within agreed term of the agreement," but Atari failed to pay him.
The lawsuit also claimed that after he quit and went public with the fact he hadn't been paid, Atari attacked him in the press, accusing him of being behind the endless delays in the project.
"On or after October 2, 2019, Atari and its Chief Executive Officer (CEO) Frédéric Chesnais communicated and published to third persons false statements about Tin Giant and Rob Wyatt relating to the quality of their work on the Console Project," the lawsuit stated.
"On or after October 2, 2019, Atari, Chesnais and Atari employee Michael Arzt communicated and published to third persons statements about Tin Giant and Rob Wyatt including, that Tin Giant and Mr. Wyatt had made false statements to the public about the Console Project, Project delays and other developmental delays. These statements about Tin Giant and Mr. Wyatt were false and Atari, Chesnais and Arzt knew the statements were false."
Wyatt and Conuladh are not the only people who claimed to have been ripped off by Atari. We have spoken to a contestant on a short-lived TV game show that was developed by Atari, and based on one of its classic games. This contestant won their episode, though said they never received the prize money despite repeated requests.
As to the lawsuit from the Atari VCS's chief architect, Wyatt told The Register he couldn't discuss the issue since it was a now a legal matter, but did say: "Ultimately, I just want to get paid for the work I did, until the day I quit and nothing else. I don't have any ill wishes against the platform or Atari." ®