This article is more than 1 year old
Stop us if you've heard this before: Boeing's working on 737 Max software fixes for autopilot, stabilization bugs
Problems pile up for grounded craft
Boeing is working on software patches for two bugs in its infamous 737 Max's flight controller – one that causes the autopilot to drop out during final approach, the other a loss of control and subsequent nosedive mid-flight.
According to Reuters, Boeing is working on the updates as part of its efforts to get the 737 Max certified as safe to fly again by American authorities.
Two 737 Max passenger jets crashed in 2018 and 2019 killing 346 people total. A software system called MCAS – introduced to compensate for the effects of fitting engines larger than previously used by the 737 family – is suspected to be the cause, combined with faulty sensor readings and virtually non-existent pilot training for the feature.
Since then, Boeing has been battling to get the Max aircraft updated, tested, and approved for use. That has meant putting its systems through their paces again, which has turned up various weaknesses that need fixing.
To be clear, it is said by Boeing that these two bugs, involving the autopilot and stabilization, are new and not related to the faulty MCAS system, which is also being updated during the re-certification process.
The newswire reported this week that one of the bugs "involves hypothetical faults in the flight control computer microprocessor, which could potentially lead to a loss of control known as a runaway stabilizer." That's a fancy way of saying the nose is pointed down at the ground, which is not good news. The aircraft manufacturer has previously run into microprocessor lock-ups in its 737 Max software.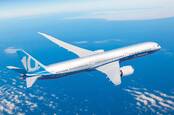 Boeing 787s must be turned off and on every 51 days to prevent 'misleading data' being shown to pilots
READ MORE
The second software fix Boeing is reportedly working on is a fix for a flaw that could "potentially lead to disengagement of the autopilot feature during final approach."
While this sounds alarming, "final approach" in aviation terms means the final couple of minutes of flight when the airplane is lined up with the runway and steadily descending. All the pilot has to do is take over from a known steady state, something they already do anyway on final approach in clear weather during daylight; a premature autopilot disengagement merely means the pilot takes over at, say, 3,000ft instead of 1,000ft.
It does, however, have implications for automatic landings in bad weather and at night. So-called Category III auto landings rely on the autopilot flying the entire final approach until the aircraft is immediately above or even on the runway; an autopilot failure could cause a stressful, costly, and time-wasting aborted landing.
Interestingly, Boeing told the newswire it doesn't expect the current in-progress fixes to affect its projected mid-year return-to-service date for the Max. This appears not to take into account the coronavirus-inspired shutdown of the world's economy, which has halted more or less everything across the West except the supply of food, medication, and hospital treatment, or thereabouts.
In January Boeing discovered that getting the two onboard flight control computers to talk to each other (they used to operate independently, with no hot standby for the active unit as is implemented on the rival Airbus A320 design) caused a problem with power-on monitoring systems.
Sales for the whole of Boeing dropped to historic lows in January as a direct result of the Max fiasco, showing that software development really does make all the difference. ®