China's biggest e-learning company admits deliberately getting its sums wrong when counting sales
Employee cuffed after forged contracts and dodgy documents discovered
---
China's biggest e-learning company has admitted inflating its sales figures.
TAL education, which provides tutoring services for students from kindergarten to the end of high school, said on Wednesday that a routine audit had discovered that an employee had artificially boosted the sales of one of its education programs by forging contracts and other documents.
TAL did not reveal the exact amount of the fabricated sales or how long it had taken place, but said programs impacted by the fraud contributed roughly four per cent to its total revenues for fiscal 2020. The company said the employee has been taken into custody by police.
TAL is a big deal in China. The company, which was founded in 2003 by Zhang Bangxin, now one of China's richest people, generated more than $850m in revenue during its third quarter ended November 2019, an almost 20 per cent increase year on year. Shares in the NYSE-listed company plunged 18 per cent on the news.
The scandal is not the first time that TAL has found itself in hot waters thanks to dodgy accounting practices. In 2018, hedge fund Muddy Waters accused TAL of fraudulently overstating its profits since at least 2016.
Muddy Waters, which is known for its detailed and well researched attacks against Chinese companies, said that it had spent several months scouring over a thousand pages of Chinese government files on entities associated with TAL and interviewed employees and partners. TAL rejected the report as containing "numerous errors, unsupported speculation and malicious interpretation of events".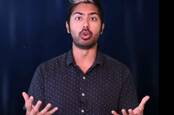 YouTube thinkfluencer Siraj Raval admits he plagiarized boffins' neural qubit papers – as ESA axes his workshop
READ MORE
But the company's admission of fraud is the latest Chinese accounting scandal to hit markets in less than a week. Last Friday, local Starbucks challenger Luckin Coffee admitted that its chief exec had falsified transactions worth 2.2bn yuan ($310m) - roughly 40 per cent of the company's 2019 revenue. The company has apologised for the scandal and pledged to strengthen controls. It has lost nearly 80 per cent of its market value since the admissions.
A third US-listed company, iQiyi, has hit trouble after research outfit WolfPack Research accused the video-streaming platform of "massively" inflating its user numbers and revenues. The report accuses the company, which is sometimes called the Netflix of China, of inflating its 2019 revenue by 8-13bn yuan ($1.13bn-1.84bn), or 27 to 44 per cent.
Muddy Waters, which also sounded alarms over LuckIn in January, is a backer of WolfPack and helped prepare the report. The hedge fund has taken a short position on iQiyi, meaning it will profit if share prices decline.
In a statement, TAL said it "high values the integrity of business practices and the ethics of employee conducts, having zero tolerance for any illegal act. [We have] always been and will remain committed to maintaining high standards of corporate governance, as well as transparent and timely disclosure in compliance with the applicable rules and regulations of the Securities and Exchange Commission and the New York Stock Exchange." ®