French monopoly watchdog orders Google to talk payment terms with French publishers
Copying article snippets could get costly, if web giant doesn't ditch them altogether
The French Competition Authority (FCA) has told Google to negotiate with French news companies to determine fees due for the re-use their content.
In a statement, the FCA said, Google's practices were "likely to constitute an abuse of a dominant position, and caused serious and immediate harm to the press sector."
The ruling gives Google three months to come to reach an acceptable price with French publishers for using snippets of their articles in Google News, Google Search, and other services.
"Since the European Copyright law came into force in France last year, we have been engaging with publishers to increase our support and investment in news," said Richard Gingras, VP of Google News, in a statement emailed to The Register. "We will comply with the FCA's order while we review it and continue those negotiations."
Gingras is referring to Article 11 of the EU's Copyright Directive, which in the true spirit of bureaucracy was renamed Article 15 in its final version. Article 11/15, referred to as the "link tax," gives publishers the right to be paid when large online aggregators and platforms like Facebook and Google republish article snippets.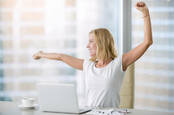 OK, Google? Probably not! EU settles on wording for copyright reform legislation
READ MORE
Last September, Google said it would stop including snippets from French publishers in all Google services due to the Copyright Directive. The FCA has indicated that it considers the blanket refusal to compensate publishers an abuse of Google's market dominance. So if Google fails to negotiate in good faith, further sanctions may be forthcoming.
Google has said it does not make money from Google News. But in 2008, Marissa Mayer, Google VP at the time, reportedly estimated that the service was worth about $100m in terms of enhancing traffic served by its ad business. That figure was dubiously extrapolated to be $4.7bn in 2018 and convincingly shot down.
The ad biz has been presenting snippets of text created by publishers and news agencies in its news aggregation service Google News since the service launched in 2002.
In 2005, Agence France Presse sued Google for copyright infringement and such skirmishes have continued over the years with negligible effect – often publishers have negotiated with Google to resume inclusion because of the online traffic the search ad biz sends to news websites.
In 2006, Belgian publishers sued Google for including article snippets in Google News, even though they could opt-out by blocking Google's crawler. Google acceded to their demands and removed their articles from both Google News and Google Search, prompting a decline in online traffic. Those publishers then backtracked.
The legal fracas gave rise to an innovation fund, by which Google funneled money back to publishers and offered other forms of support as a sort of apology for capturing so much digital ad revenue. That arrangement eventually evolved into the $20m Google News Initiative.
In 2013 and 2015, Germany and Spain enacted copyright laws that allowed charges to be levied against aggregators for republishing article snippets. When Google refused to pay for snippets and stopped including them in Germany, publishers there eventually relented because their visitor traffic declined. Just before Spain's law took effect, Google in 2014 stopped offering Google News in that country and the service remains unavailable there.
A 2017 Stanford Business School study, supported by Microsoft Research, looked at Google News in Spain and found that it reduced overall news consumption among those who previously used the service by 20 per cent and reduced visits to news publisher websites by about 10 per cent.
It found that the decrease in traffic mainly hurt small publishers; larger publishers saw fewer article views balanced by more home page views. ®