This article is more than 1 year old
UK MPs fume after Huawei posts open letter stating: 'Disrupting our involvement in the 5G rollout would do Britain a disservice'
Conservative politicos including IDS voice anger over 'untimely special pleading'
An open letter from Huawei about the UK's 5G strategy in light of COVID-19 has provoked outrage among several key politicians in the country's ruling Conservative Party, who have denounced it as "hubristic" and "arrogant".
The letter, penned by Huawei VP Victor Zhang, urges the UK to avoid taking any steps that would remove Huawei from the nation's telecommunications infrastructure, describing any such move as a "disservice".
"During this pandemic our engineers – designated 'essential' workers – are striving around the clock to keep Britain connected," Zhang wrote.
"We have built trust in our UK business over 20 years by helping our customers – the mobile network operators – provide consumers with affordable, reliable calls and data. Despite this, there has been groundless criticism from some about Huawei's involvement in the UK's 5G rollout. And there are those who choose to continue to attack us without presenting any evidence. Disrupting our involvement in the 5G rollout would do Britain a disservice."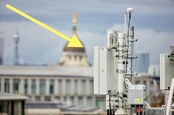 UK to Chinese telecoms giant: From 5G in Tiree to the Isles of Ebony, carry me on the waves… Sail Huawei, sail Huawei, sail Huawei
READ MORE
The letter, which was released shortly after the discharge of Boris Johnson from hospital, evoked a furious response from several Tory party grandees, including one-time leader (and current MP for the London suburban district of Chingford) Iain Duncan Smith, who accused Huawei of using the current pandemic as an opportunity to "promote Huawei's interests in the UK".
He added the UK should "ignore Huawei's untimely special pleading" and "stop kowtowing" to China.
Retired Colonel Richard Kemp, who has previously blogged for Conservative Home, said Huawei presents a threat to UK national security, and the removal of the company's equipment from UK networks should be "an early stage of the reset of our relations with China".
This letter is likely indicative of anxieties deep within Huawei about the company's infrastructure prospects in the UK. In January, it received a reprieve of sorts when the Department for Digital, Culture, Media, and Sport (DCMS) advanced rules that would allow its involvement in non-core aspects of Britain's 5G network.
The government quickly received pushback from the backbenches of the Tory party, with Duncan Smith and David Davis offering an amendment to the Telecommunications Infrastructure (Leasehold Property) Bill that would have prohibited networks from purchasing equipment from high-risk vendors like Huawei and ZTE. This amendment was narrowly defeated by 306 votes to 282.
Across the Atlantic, both the US president and a bipartisan coalition of senators and congressmen have lobbied for the UK government to reverse its stance on Huawei, with the future of transatlantic relations and a potential post-Brexit trade deal in the balance.
On a related note...
Huawei's woes come during a general atmosphere of concern about China's involvement in the technology sector. Closer to home, there's Imagination Technologies, the Hertfordshire-based chip maker owned by China's Canyon Bridge Capital Partners since 2017.
Canyon Ridge, which acquired Imagination during a period of turmoil prompted by the loss of primary customer Apple, is itself owned by a state-owned holding company called China Reforms Holdings.
Last week, it emerged the owners were planning to radically shake up the Imagination's board of directors, prompting the resignation of Steve Evans, chief product officer, and John Rayfield, chief technology officer.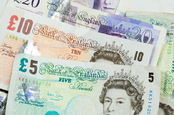 Brit chip design company Imagination Tech sold to China-linked private equity
READ MORE
This planned reshuffle has been delayed, after Parliament summoned the firm's leadership to answer questions about Imagination's future, and any potential to repatriate sensitive UK-built intellectual property to China.
Imagination has traditionally built chips for the entertainment sector, particularly those designed to handle VR and graphical tasks. Other parts of its portfolio include silicon designed to identify potential security risks, such as network vulnerabilities. ®