This article is more than 1 year old
IBM age discrimination lawsuit suddenly ends, suggests Big Blue was willing to pay to avoid discovery process
Dismissal by both parties almost certainly means a settlement
The judge overseeing Jonathan Langley's age discrimination lawsuit against IBM has dismissed the case, which was scheduled to go to trial later this year.
The court order [PDF] closing the case, signed on Wednesday by Judge David Ezra in the Texan Western District Court, cites a stipulation of dismissal by Langley and IBM. That suggests the two parties have agreed to settle confidentially out of court.
The Register asked IBM to confirm that the case has been settled. We've not heard back. Langley's attorneys could not be reached for comment.
In 2018, Langley sued IBM, claiming age discrimination. He was laid off at the age of 60 after 24 years at the biz. The lawsuit was filed several months after a report from ProPublica and Mother Jones claimed that IBM had embarked on a company-wide campaign to dismiss older workers, a project said to be called Operation Baccarat.
In January, Andrew Austin, the federal magistrate judge overseeing the pre-trial phase of the litigation recommended that case be allowed to go to trial. Then in February, IBM's motion to dismiss the case was rejected. Last week, Judge Ezra set the trial date for Monday, October 19, 2020.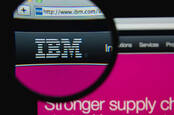 It's Becoming Messy: Judge says IBM's request to shut down age-discrimination lawsuit should be rejected
READ MORE
But with the dismissal of the case, there will be no trial.
Reached by phone, Wendy Musell, a partner at employment law firm Stewart & Musell, told The Register that she had no specific knowledge about the resolution of the case but said a settlement would not be surprising in light of the corporate documents available to the plaintiff.
When The Register spoke with Musell in January she observed that discovery materials available to Langley's attorneys, including email messages from former CEO Ginni Rometty, meant a trial would be risky for IBM.
Arvind Krishna, formerly senior VP for cloud and cognitive software at IBM, became CEO of the company on April 6, 2020.
While IBM has avoided public judgement in Langley's case, the company still faces hundreds of similar age discrimination claims across the US, any of which might be afforded similar access to potentially troublesome documents.
"We are currently representing about 150 IBM employees who are claiming they lost their jobs because of age discrimination," said Shannon Liss-Riordan, a partner at Lichten & Liss-Riordan, PC, in Boston, in an email to The Register. "A number of them have opted in to our federal lawsuit, and a number of them are pursuing their claims through individual arbitration."
"We have been attempting to get notice issued to other IBM employees around the country who may have claims and can join our litigation. That effort is ongoing; based on a recent order from the court, we will need to engage in discovery to determine the contours of the class for whom we can seek notice."
In an age discrimination lawsuit against IBM brought on behalf of plaintffs Edvin Rusis, Henry Gerrits, and Phil McGonegal by Liss-Riordan's firm, it's suggested that this class could consist of almost 13,000 former employees who left IBM since 2017 after the age of 40. ®