Philippine government demands telcos deliver a continuity plan by the end of the week
Better late than 'Oh no, our outsourcers are all disconnected from the world'
The Philippine government has demanded the nation's telcos submit continuity plans by the end of this week to ensure that the country maintains uninterrupted internet service during the coronavirus lockdown.
The Department of Information and Communications Technology (DICT), speaking through the National Telecommunications Commission (NTC), yesterday ordered all public telcos and internet providers to submit a service continuity plan before Friday.
The plan should include details on how the companies plan to ensure their services will continue to run without interruption and how they intend to deal with the increased demand during the coronavirus lockdown.
"The order aims to boost efforts at maintaining the operation of vital ICT services and supporting infrastructure as the administration extends the Enhanced Community Quarantine (ECQ) until the end of April 2020 to manage the COVID-19 threat," the DICT said.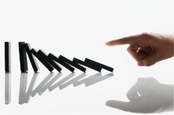 Philippines sends all workers home, outsourced call centres for Acer and telcos suffer degraded service
READ MORE
In mid-March, President Rodrigo Duterte put the entire Luzon area, home to the country's capital, Manila, and roughly half its population of 100m people, under "enhanced community quarantine". Locals are banned from leaving their homes, and all non-essential shops and businesses have temporarily closed.
Shortly after the announcement, the NTC asked Netflix to reduce the quality of its streams by a quarter in the country to help it ease network congestion, following similar moves in India and Europe. Several other companies, including Google and Facebook, have also followed suit.®