At least someone's making out like a bandit: Scammers have pocketed $13m in Coronavirus fraud from the US this year
FTC tallies the cost of pandemic rip-offs
Fraud related to the coronavirus has cost Americans $13m and so far counting, according to the US government.
The US Federal Trade Commission has tallied up the accumulated cost of scams related to the deadly pandemic from January 1 through the current week.
The government's numbers place travel and vacation scams as by far the most popular form of fraud, accounting to $4.7m worth of scams. Online shopping is a distant second, adding up to $1.46m.
Fake business scams were the third most-popular grift, racking up to $1.19m in illegal charges. Internet information services added up to $171k, and mobile text messaging scams brought in $78,000 for criminals.
The numbers only add up through April 13, meaning the total monetary damage from the scams is increasing. The average charge per incident is $568, and Americans have reported a total of 17,425 incidents.
While authorities have been warning for weeks of various scams and fraud operations based on the coronavirus pandemic, the FTC's report is one of the few to put a dollar amount on the damage being done by criminals.
California leads the nation in reports, with the Golden State logging 980 reports of fraud, 221 cases of identity theft, 210 'Do Not Call' list violations, and 669 cases of what were termed "other" violations.
To be fair, California is also the most populous state in the nation, so it makes sense that it would lead in sheer number of reports. The numbers largely follow the US population distribution, with large states like Texas (1,109 reports), New York (1,114) and Illinois (542 reports) among the most frequent in reporting crime.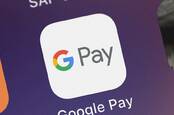 Google extends e-commerce platform to help people in India find nearby food during lockdown
READ MORE
Florida, true to form, is second on the list with 1,230 reported cases of fraud. Florida Man and Woman reported 626 cases of fraud, 102 claims of identity theft, 63 Do Not Call violations, and 450 claims in the "other" category, a catch-all that includes things like bank scams and debt relief schemes.
Among the toughest marks were the people of Montana (29 reports), Alaska (17 reports), and North Dakota (11 reports), though we suspect that, again, this is more a function of population distribution than street-smarts.
Not surprisingly, robocalls were the preferred means of phone contact, and of the reports that included a description, government fraud (pretending to be an agent of Uncle Sam) was the most popular form of phone grift, followed by medical and prescription fraud, with debt and student loan services also popular, followed up by warranty and protection plan services.
Americans are not alone in falling victim to coronavirus crooks. Last month, it was estimated that in the UK phishing attempts soared by 400 per cent as opportunistic scumbags looked to make a quick buck. ®